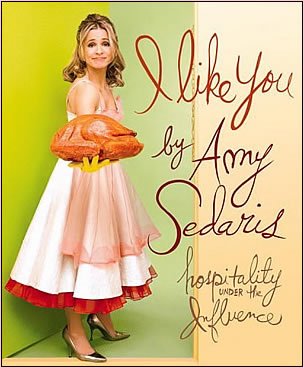 As a gift to myself, I purchased Amy Sedaris', Hospitality Under the Influence. So glad I did, it's currently sold out on Amazon…but if you find it….GET IT!
Great recipes, craft ideas, and entertaining tips that made me chortle.
I found this little gem:
Most people want to contribute when someone else is grieving, but often they are unsure of what to do. I know when I hear the words "it was a freak accident, immediately think "I need to roast a chicken."

I always like to keep what I call a grieving kit tucked away in my closet for these occasions. It's like a first-aid kit for the brain.
THE GRIEVING KIT
Alprazolam
An assortment of handkerchiefs (personalized if time permits)
A laminated picture of a religious figure or icon
Candles
A mix tape of sad songs
A tuft of hair from the deceased
Extra Alprazolam