Wood Urn Pick of the Week:
The natural beauty of our burl wood urn is perfect choice for families that may want a wood urn for traveling with ashes, or who plan to scatter the cremains at a later date. Our high gloss natural burl grain patterns are individual to each of our urns, symbolizing the unique quality of each human spirit and can personalized with engraving.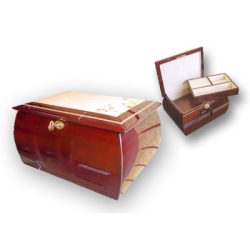 Our burl wood memorial urn features a lift out lined tray for storage of jewelry, keys, and other small mementos. Lower half designed to discreetly accommodate the urn container. Ashes are usually bagged within the urn you receive from the funeral home.