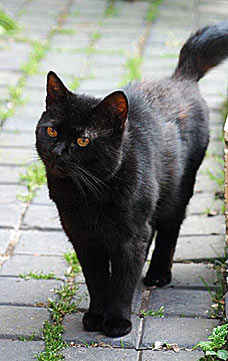 After befriending an elderly widow, Margaret Layne, who died in 2003 aged 89, Tinker the stray, then eight, ensured he would never want for cat biscuits or chocolate drops again.
Under the terms of her will, Layne stipulated that the black cat would have the run of her three bedroom house in Harrow, Middlesex, as well as a £100,000 ($182,000 US) trust fund, with trustees appointed to deliver him food and milk daily.
The house will remain open to Tinker for 21 years, or until he dies, whichever comes sooner, after which it passes to the trustees charged with his care.
As Tinker soon discovered though, being rich is not without its perils: just months after his owner died, Tinker was moved to a safe house in mid-Wales after a series of death threats and calls from people jealous of his money.
Virgin Media