Some of our friends in life and cyberworld have transformed their living spaces after the death of a loved one (or a flood). It's usually a struggle at first and then the breakthrough. Sometimes we need a push to get us started. But in the end it's good therapy.
Shadowed by memories of a lost husband, Hilary and her living room needed an infusion of joy. The room is filled with painful reminders of Hilary's husband Joe's battle with cancer. The giant gray sectional that Joe spent his last days on was the focal point of the room. How do you brighten the mood without painting over the past? That's where the brilliant and intuitive Nate Berkus comes in.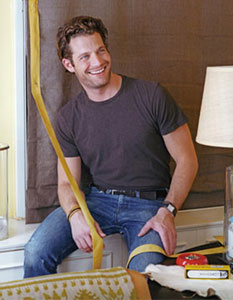 Joe passed away shortly after his daughter Carly's first birthday, and Hilary hasn't been able to change the room. Nate's challenge, he says, is to help Hilary and Carly "find a new beginning while still honoring Joe's memory."
"Color and light have a profound effect on mood," says Nate. "This place needs an infusion of energy.
Nate retires the gigantic gray sofa that Joe spent his last days on and enlivens the room with flowers and trees.
Feathers have been mysteriously floating into Hilary's life like silent messages from her late husband. In one of many gestures of tender genius, Nate mounts and frames a perfect white feather for the wall.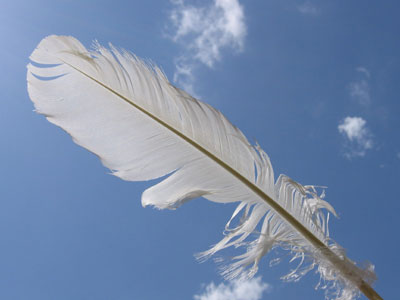 Hilary and Joe loved the beach, so Nate finds a terrarium lamp and fills it with sand and in the sand places keepsakes from their Caribbean honeymoon.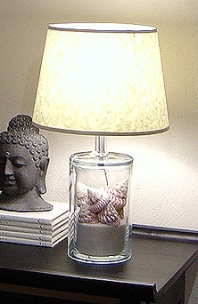 From a memorable episode of Oprah.