Every year about this time the spiders get active in the garden. Big bulbous garden spiders with stripedy legs. They work hard and fast to spin out some striking web designs. Always on a main thouroughfare through the garden. Have you ever walked face first into a spider web?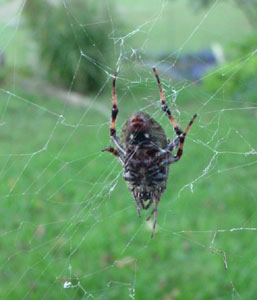 Never mind that, after frantically making sure I didn't have spiders in my hair, I settled in and had a breakthrough regarding a problem of my own web design that's been plaguing me for months! Eureka!
There's a narrow window now from 7:30-7:45 PM that is truely golden. If you get a chance to step out, DO.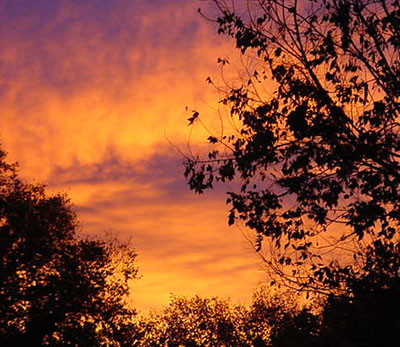 And fade.