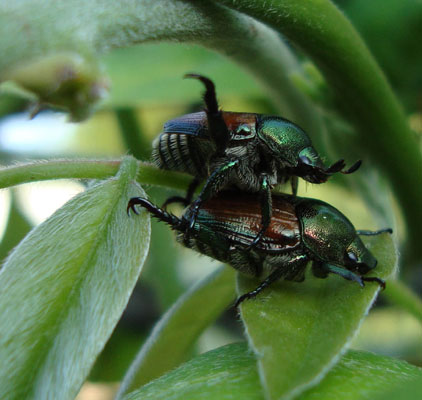 The June Bugs (or Japanese Beetles?) invaded the garden and got busy breeding, munching, and wrecked the garden and trees.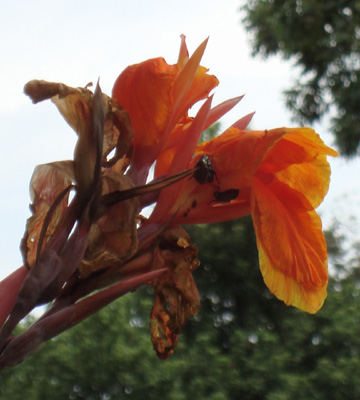 It's hard to believe that the Egyptians worshiped the dung beetle. While we consider this bug a nuisance, the Egyptians considered them sacred. The scarab symbol is commonly found in hieroglyphics and jewelry designs and it's really not clear why the scarab was so popular. Artifacts could be found everywhere with this image, amulets, and carved into tombs and pyramids. Historians think that the spiritual significance might have do with some heavenly cycle tied to rebirth or regeneration.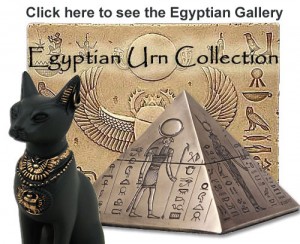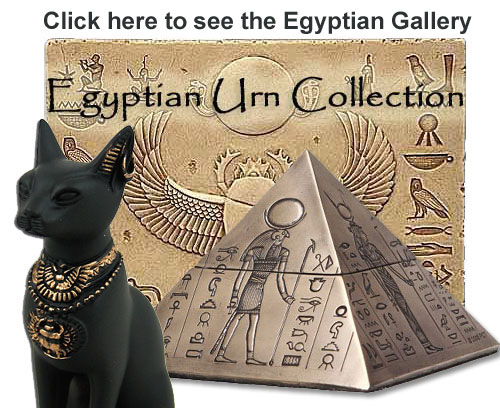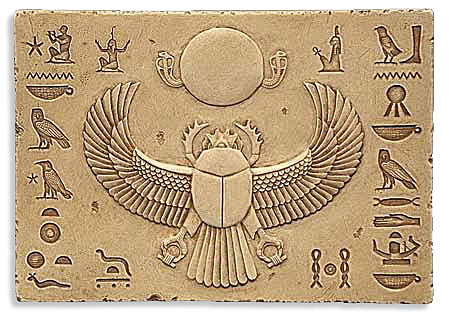 So we have a love hate relationship with the scarab. We love the mystery of Egyptian artifacts so Urn Garden commissioned a keepsake urn with the image of a scarab  that appeals to pet owners (cat owners especially) and families that want a mini urn to store a small amount of ashes. Many of these designs are inspired by actual relics and artifacts found in the tombs of kings and pharaohs complete with hieroglyphics and are found in museums around the world.