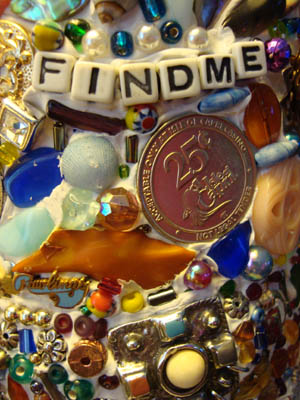 My friend the artist known as "Sooz" is making a memory jar. Last week I dropped in and snapped a few photos of her creation.
Soozie is an artist and sadly, one of the early members of the Widows Club (1998). 10 years later she's made a major career change, had a child in mid-life and about to complete her master's degree to teach- what else? Art!
While experimenting for this piece, she tried taking a smaller surface, covering it in glue and rolling the surface in beads.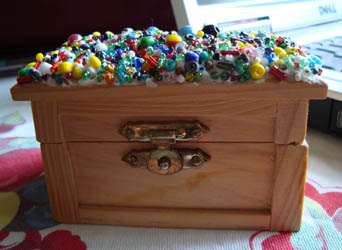 Not what she had in mind.
This is the look. The bolo tie adds an interesting dimension. Now, show me how to work it.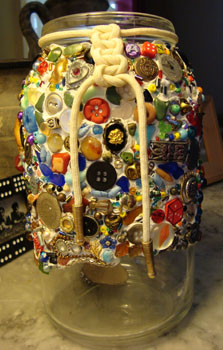 Tools of the trade. Jar or jug, junk, and white silicone. That gun looks a little unwieldy.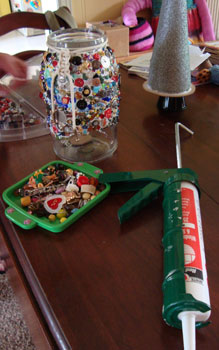 But Sooz handles it like a pro.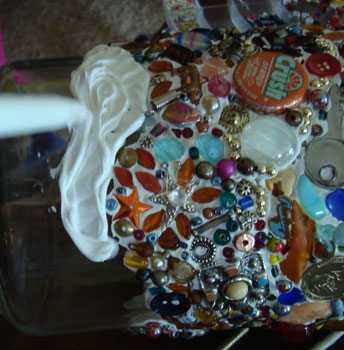 Using mostly flat trinkets to adorn the surface of the jar, working in small areas, letting it dry, repeat. Depending on your coverage area, this is not an afternoon project.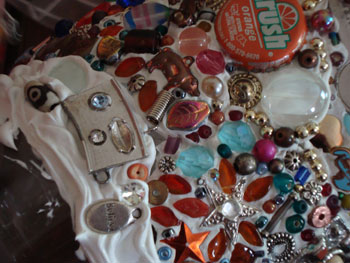 Love it!