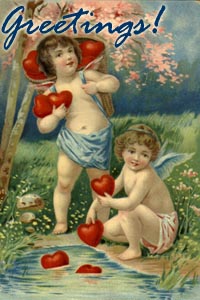 After my strange appointment Friday, I was en route to ship my grandmother's urn, I decided to add another element of surprise to the day.
After my grandparents divorced, my grandfather married a lady who I still consider to be my grandmother. I learned a lot from her, she was a talented in the garden, and was able to earn from her home with her mad skillz on the sewing machine. She tried hard to teach our family about Jesus.
Somehow, after grandfather died we kind of lost touch. It just happened. And before you know it several years have passed.
She's been on my mind lately and several months ago I heard from a little bird that she was in a nursing home, which I was fast approaching in the Grey Goose.
I decided to go for it, even though I wasn't sure if she was there. Turns out she was, had just moved in…So, my informant had the information wrong several months ago, but it all worked out in the end.
The staff sent me on a wild goose chase to find her, but after knocking on several doors, I found her. It took a minute for her to recognize me.
And we had a nice visit. At first.
She's adapting to her new surroundings and says she likes it better than the other place she was at. "What was the problem?" I asked. "Oh, I don't know. They weren't Christians." she replied.
Hmmm.
She went on to update me on one of her grandaughters, so strong and beautiful. A great athlete. Basketball, is her sport and went on to tell me how easily the girl could defeat the "ni**ers" on the opposing team.
My skin started to crawl.
The topic turned to the state of the world today. I tried to lighten it up. But she pushed on to Armageddon. And she wasn't talking about last year's World Wrestling Event.
Life had been cruel she said. Many of the residents there had been "dumped" there by their kids. Her church didn't even miss her after 40 years of attendance. And it went on.
I couldn't turn it, and started to leave. At the door, I hugged her and told her I loved her. "Why do you love me?" she asked. " I learned a lot from you, " I answered, "you introduced me to Jesus."
"Well, that's worth knowing. Come back anytime." And she closed the door.