Greetings from the deep blue sea! Every magazine I've picked up lately has a "green" theme, and more press releases touting the green burial movement, so we were inspired to amp up the biodegradable urn line.
Naturally, we're dreaming of somewhere tropical right now, so we started work on the water burial urns.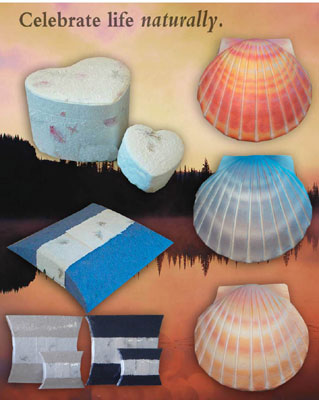 Articles for families considering spreading ashes on land or sea, or perhaps planning an ash scattering ceremony can be found here.
We've noticed heavier traffic for families searching for outdoor themed urns, specifically hunting and fishing. Funeral homes might consider grouping urns by hobbies, interest and style if you aren't already.