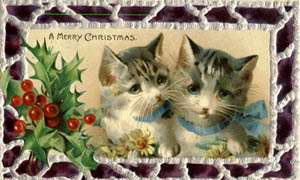 When we dug the garden, we did a lot of research but somehow completely did not plan for the pet aspect of the business. Well, we've encountered several passionate pet owners the last few years.
Here's what we've learned:
We're crazy for our pets, but never thought we'd be one of those people that turn music on for them when we're away (I do), or call and leave messages so the pampered pooches could hear our voice (my neighbor). Until starting this business, I'd never considered keeping the ashes of any of my pets in the home. When the time comes, I plan to scatter my border collie's ashes and probably bury the ashes of my Bichon.

We recently discovered that an animal lover aunt has saved the ashes of almost every pet she's owned. Over the years, so many urns have accumulated she keeps them in a plastic storage tub in the closet. She can't bear to part with them.
The client in New York who had the ashes of her dog's amputated leg stored in a keepsake, and came back later to buy another urn for the rest of the dog after he passed.
A customer in Texas, complained that the lid on one of our metal pet urns was too hard to get off. We explained that our lids are designed that way, for a secure seal. Most people aren't opening and closing the urn repeatedly. What's up with that?
Client explained that one of his other dogs was depressed over the loss of his doggie friend and client's vet told him to let the grieving dog sniff the ashes to reassure and calm him.
I'd like to have Cesar Millan, The Dog Whisperer weigh in on this.
And then the words we hear so often, "we don't have kids (or the kids are gone) and the dogs are our babies."
Although we're partial to the canines, cat lovers are crazy for their kittys, and we've encountered some ferret lovers. One girl in south Florida who was involved in a ferret rescue, and was so pleased with our service that she told all of her friends about us on the ferret chat board.
I had no idea.
Who knew that some pet owners buy or build homes based on their pet's needs (Great Danes in New York)? One friend built a house and designed a killer grooming station for her three dogs. This friend has Bichon Frise and even threw a dog party for Bichon owners that was great fun.
My Rock wore a cumberbun with a sanitary napkin to the party, so he wouldn't pee everywhere.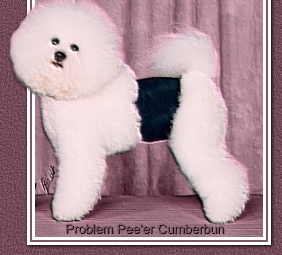 At a recent visitation I ran into an old school mate that was raising exotic cats in Branson. My friend Soozie has had tarantulas and hermit crabs, now she's got a couple of rats. Not guinea pigs, not the little white lab rats. These are the sewer rat variety purchased from a pet store. Her family LOVES the rodents!
And now my friend Candace is mourning the loss of her pet rat Lennon. Is there a rat chat board?
And then the pet owners that have instructed family members to include the ashes of their beloved pets to be buried with them.
So far, I've never had a request for a reptile urn.