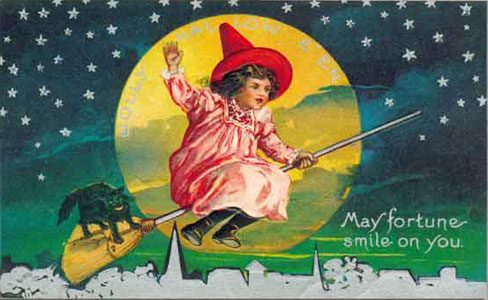 When your clothes have cobwebs on them, you might consider cleaning out the closet. And so it goes.
Cull it down to the minimum. If it requires a foundation undergarment to smooth the surface….lose it. I've been hanging on to the past and since I don't dress for success anymore, I'm chucking the old office wardrobe.
Breakthrough:
I've found freedom in my new unflattering khaki slacks and slippers. Embrace the full figure. At least that struggle has subsided.
Let's burn fat!
Speaking of "embracing": shout out to Final Embrace for bringing a breath of fresh air to the funeral world with interesting correspondents. "Next generation" observations of the industry are fun to read. It's about time.
Snap Judgment:
The marketing department earmarked this ad a while back for today's review: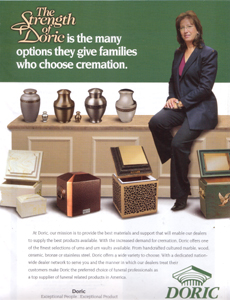 Powerful image. I should have cropped the verbiage. Because the words don't matter.
Although, I've only studied the industry for the last few years, I don't recall seeing a female "call to action" in the trade mags. This ad got my attention.
At the risk of embarrassing myself: Who is this lady looking all satisfied in her conservative blue bidnez suit? Should I know her?
Or is it subliminal:
Woman Strong. Vault strong.
For What It's Worth:

Too many words.
Dial down the copy, you love that logo, so brand and develop the female heavy metal angle.
Rock on!