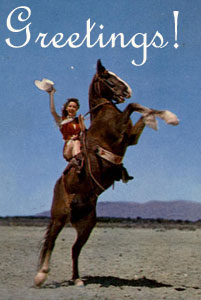 We're still digging out from the remodeling project, tedious, but liberating.
Two customer service issues with Amazon and Alltel have taken their toll.
As an Amazon merchant, we've had some issues regarding payment and communication and recently terminated our seller account. Amazon is difficult to do business with on the merchant level. After digging down deep for a phone number, I was connected to a rep in India and then transferred three times to someone who would "put a note in my file". That's what they said a month ago. Hmmmm. Suspicions confirmed…..
Alltel: Second visit in four days. The phone store experience has become reminiscent of a visit to the DMV. Silly me, I went to one of the smaller "satellite" stores thinking it might be less busy than the main location. Bad idea. The reps are pleasant enough, it's the clients that are surly. Saturday, get new phone and revise contract.
Today, I planned a weekday 10 am visit for a simple accessory exchange, should be in and out. Count on a minimum 30 minute wait. Both days, customers are stacked up with lots of huffing and puffing going on. Three agents to service the masses. Saturday, they had a greeter to take names and route the traffic. They don't answer the phone, which rings incessantly, but the ring tones blend in with the hip hop dance club music they play overhead. The kids love it.
Prior to the first visit, I made several attempts to call ahead to get the store hours, the recording does not divulge that information. Today, I saw two people stomp out of the store swearing they'd never use AllTel again.
Maybe they should expand the lounge area and serve cocktails while people are waiting. Or hire a few more agents. Saturday, my rep was demonstrating the phone internet features and pron proceeded to download in my face. Whoops! Krazy Kids!
On a brighter note the folks at urngarden.com have added a wholesale module for funeral directors to log-on and order the cremation urn styles that families WILL BUY. We've mined the data to show you what customers prefer in your area and you can build around it.
Today we'll examine Florida. Most funeral homes in the USA carry the two standards Birds in Flight (I call it "Free Bird") and the Classic. Both have matching 3″ keepsakes and are the most popular cremation urns sold in the Sunshine State from 2005 to present.
Speaking of memorial keepsake urns- from the 3″ brass standards to the cremation urn jewelry gold heart pendant, they all do well. Family packs of keepsake urns in quantities of 4-6 are a popular choice and we'll mix and match if desired. Call me or call your supplier, but make it a point to stock the cremation urn styles that families prefer.
Celtic keepsake urns- we have an exclusive line that we've added in the last year.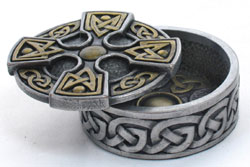 Florida Families also purchased: Blue Swirl and Irish Rose .


Florida families are doing the tree dedications and adding a bench or statuary as a cremation memorial.