Beachcomber Sand Cremation Urn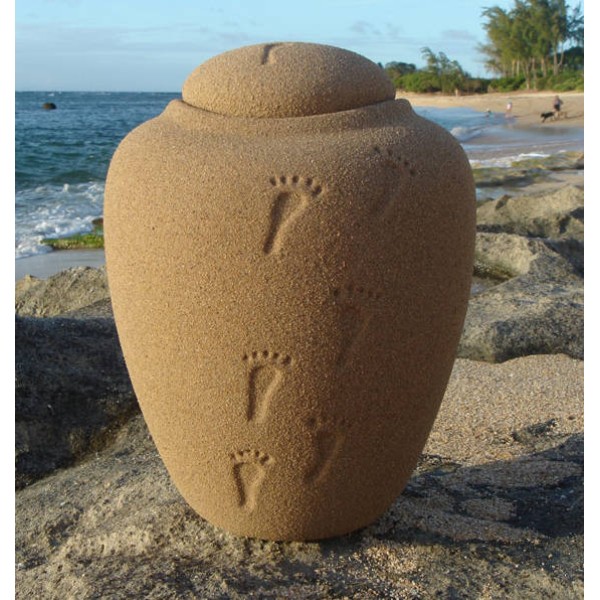 Beachcomber Sand Cremation Urn
Stock:

In Stock

Product Code:

10-SGOS
We use coarse, natural sand and gelatin to create an attractive and 100% environmentally-friendly cremation urn suitable for earth burial or scattering ashes over water.
When placed in water, the Beach Comber sand urn floats briefly and then begins to fill with water via holes in the bottom before sinking. This urn dissolves in the water within 3 days. When buried, the urn will degrade within three months.

Perfect for travel, will pass airport security, and fits in overhead compartment of airplane.
Urn Capacity: 200 cu. in.
Urn Exterior Measures: 7" Dia. x 9"H.
Comes with a biodegradable bag for storage of the ashes
Lid can be sealed be moistening the rim and edge of lid. No glue required.
Weight: 3 lb.