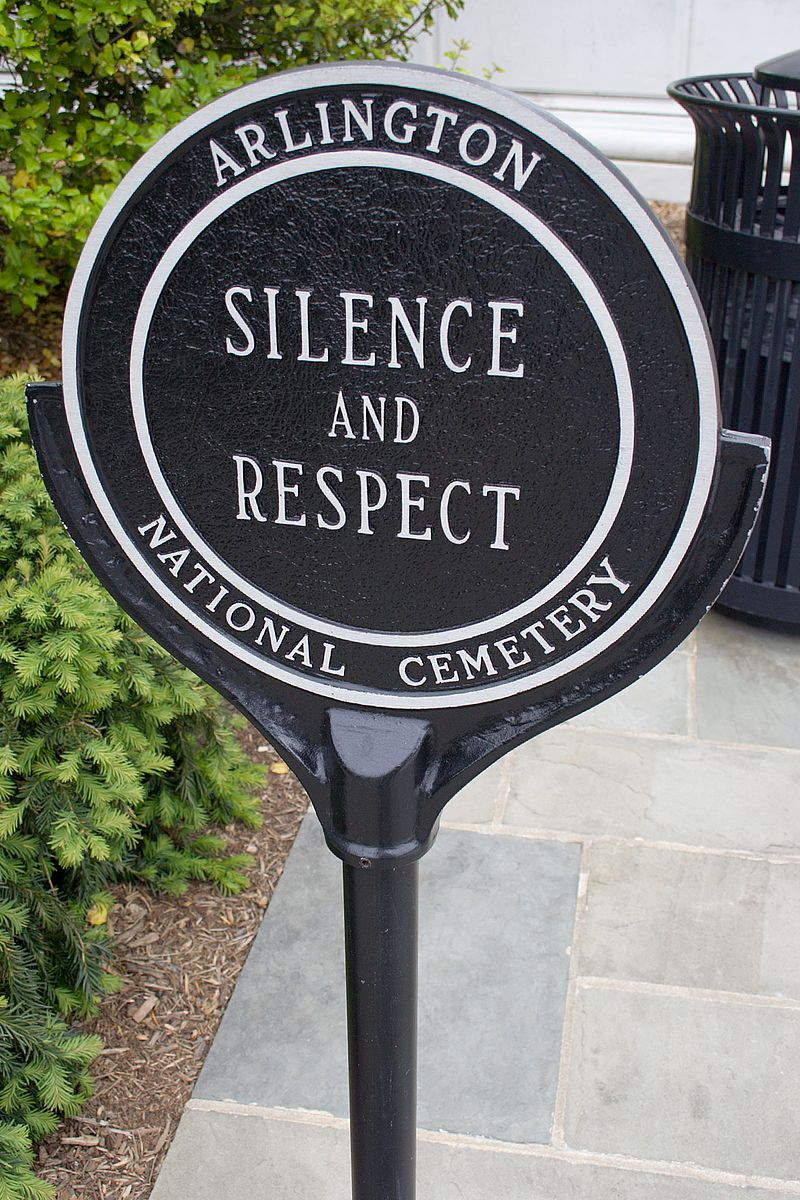 This week we are assisting families in both the midwest and east coast plan memorials that will honor every day American heroes. The first family is planning ahead, his wife passed away and since he's a veteran who served three tours in Vietnam, he's eligible for a grave in Arlington National Cemetery. His wife died 2 years ago and he's finally moving forward and after careful consideration he's decided on a crypt at Arlington. This family fits the profile of the transience of our culture. Both were from the midwest originally, but moved to the California for military service and work, wound up settling there and later in life moved back home.
After the decision was made on a final resting place, he started the application process with the cemetery. It takes about 3 months to get approved. A date was set for later this fall for the internment and close friends and family will travel to DC. At his request, the cemetery arranged for a priest to say a blessing.
Since the wife was cremated, he opted for a niche in the columbarium, a space that will eventually contain both of their ashes. After shopping around the internet, he knew he wanted an American made urn, preferably metal, which limits the selection. In a perfect world and if time would allow, he wanted a custom GMC paint color to match her beloved cadillac that was Diamond White.
The Washington National Cathedral is where our next family is holding a funeral for a beloved fire captain who served over 40 years in the department. They originally wanted the bronze fire helmet, but with a lead time for production, it would not be possible to have it in time for the memorial. They had already planned to have a display of this man's fire department memorabilia, so they chose a shadowbox that could showcase his badges, patches, and medals of honor that would rest on a simple wooden pedestal base that doubles as an urn for the ashes.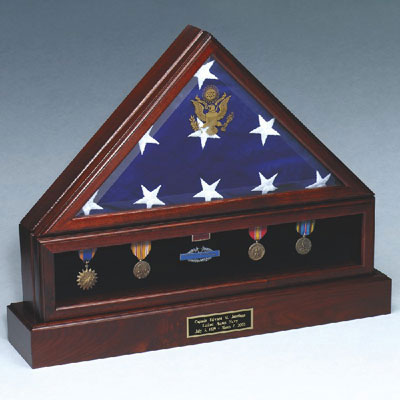 This was an elegant solution that was in stock, ready to ship, and would tie in to the vignette that they envisioned, and then they could commission the bronze sculpture to be used later.  This family paid the extra shipping to expedite the order. When you choose to rush the shipping, the price goes up dramatically, but sometimes it's worth it for the peace of mind.
If you have the time and foresight to plan ahead, you are fortunate. It's not a subject that most people want to think about or discuss. When deadlines loom and the pressure is on to make a decision, we can help.