Instagram users can design a personalized memorial gift with the help of a brother and sister team in our nation's capitol. Doug and Rachel Pfeffer. Their site Stitchtagram lets you login with you or your beloved's Instagram account and keeps the memories alive on a linen or cotton canvas in the form of pillows, purses, and tote bags.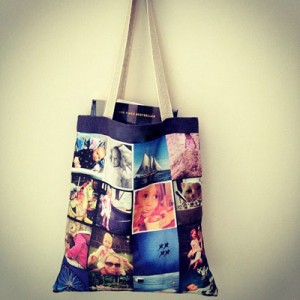 Looks like the tote bag holds at least 16 images, providing the back is a solid fabric and is about 13 inches square. $78.00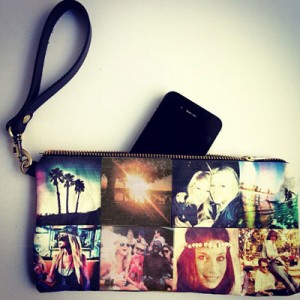 I love the coin purse clutch, it's a good size for your cell phone and a few coins. $82.00
According to their website, Doug works on the internet and Rachel is a jeweler. When Rachel's not designing/packing/shipping/carting around pillows and fabric, she's soldering in her DC apartment. I'm guessing she's about to get busy with some stitching, because not only is this a great tribute idea, it would be a fun Valentine gift. Everything is hand made right here in America. Plan on 2-3 weeks to get your design. Sorry, no rush orders.