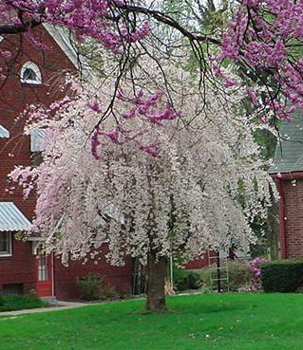 Fall is an excellent time to plant a tree as a living memorial for a loved one. Even apartment dwellers can adopt and beautify a blighted urban area or possibly a park area. (Contact local officials in your area) We've assisted many schools that have planned tree planting memorials for students and faculty.
Depending on the zone you live in Fall planting is best in mild climates. Weather conditions are cool and allow plants to establish roots in the new location before spring rains and summer heat stimulate new top growth.
A popular choice for a memorial planting is the Weeping Cherry tree. These stunning ornamental trees are generally pest and disease resistant and don't require a lot of pruning. Pair your new planting with a memorial stone and you'll have created a beautiful living tribute to honor your loved one.
Examples of memorial stones that some of our families have chosen:
This style is one of the most popular and can be personalized with artwork and a custom message.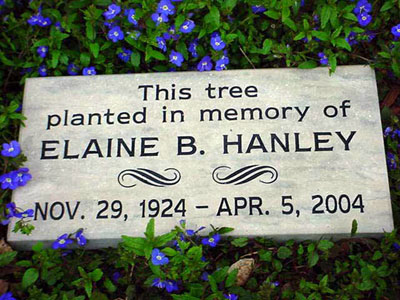 The heart-shaped memorial stones are an inexpensive option: Less than $40.00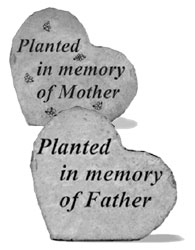 The river rock garden stones also do well and can be personalized with custom message and artwork.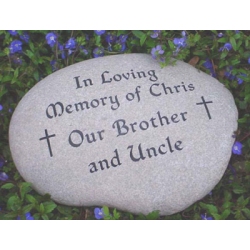 All of our stones can sustain harsh winters and usually ship within a week after ordering.
Thank you for letting us serve you.