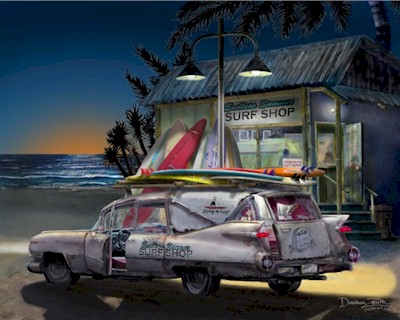 If you had the chance to plan your "last ride" to your final resting place when you die, whether it be a cemetery, mausoleum or where ever you want to be planted, what would you choose? A traditional hearse? Horse and buggy? Or would you want something so unique, that you know it will provide a lasting impression to all the guests?
Traditionally, funeral processions are general in nature. Vehicles line up behind a hearse or lead car and take one last stroll from the funeral home or church to the cemetery.
However, there is a new trend emerging in funeral processions: Instead of riding to the cemetery in a regular hearse, some people are choosing to have their final ride in a Harley-Davidson hearse. A decked out, three-wheel conversion motorcycle pulls a coach — and thus the deceased person — to his or her final resting place.
Once a biker, always a biker, right?
This type of hearse is already popping up in several cities around the United States, and people are starting to notice. This break-through style is definitely opening the doors for others to roll out unique hearse designs. Although the Harley hearse is more popular, some funeral homes and specialty companies are also using converted ambulances, classic cars, and yes, even garbage trucks.