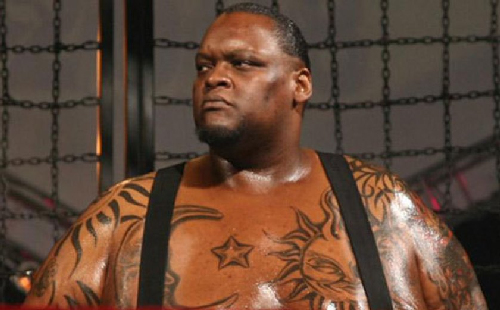 Although this post was intended to focus on the cremation of pro wrestler "Big Daddy V;" it's more about what his wife Cassandra did with his ashes after his death. I saw it as a window from which we could touch upon a big issue for many families: what to do with cremated remains.
I think people have been in a quandary about what to do with the loved ones ashes ever since cremation became widely available. For generations we buried the casketed or shrouded bodies of our family members in an accepted ritual fashion (visitations, funerals, graveside services). That's not the norm anymore: the U.S. cremation rate is now over 50% (source). Now it's common to hear stories about families who have boxes of ashes on shelves and garages and in laundry rooms.
Cremated Ashes in the Cupboard
Hey, I'm one of them…I'll admit it: my ex-husband's ashes are in a small freestanding "reliquary" cupboard right behind me. The temporary urn has been there for four years.
I can tell you some rather weak reasons — I'm saving them for the time when they can be co-mingled with my own and then scattered. But where? And why? After all, we were divorced almost as long as we were married.
Here's another 'more wish than reality' intention: my ex was an avid scuba diver, and it would be appropriate to have his ashes turned into a reef. That's a bit expensive, so the thought passes quickly. The bottom line is I don't know what I really need to do with his ashes; so there they sit.
My indecision is one reason why I'd like look at the question "what to do with cremated remains." Another is that I know I'm not alone in the dilemma. The phrases "ideas for loved ones ashes" and "what to do with cremated remains" are two popular search terms; tells me that other people really don't know what they should do with the box of ashes returned to them by the funeral director. Before we go deeper, let's get back to Big Daddy V's story.
Nelson Frazier, Jr. "Bid Daddy V" Dies on February 18, 2014
When pro-wrestler Nelson Frazier, Junior, professionally known as "Big Daddy V", "Mabel," and "Viscera", died in 2014 at 43, the event passed unnoticed.
What did catch my eye was what his wife Cassandra did with his cremated remains. In July of that same year, it was announced she had put his ashes into "500 pendants and placed on necklaces, and then she's going to gift them to his loved ones" (source). The remainder of the ashes went into this beautiful black and gold urn, known as "Black Beauty".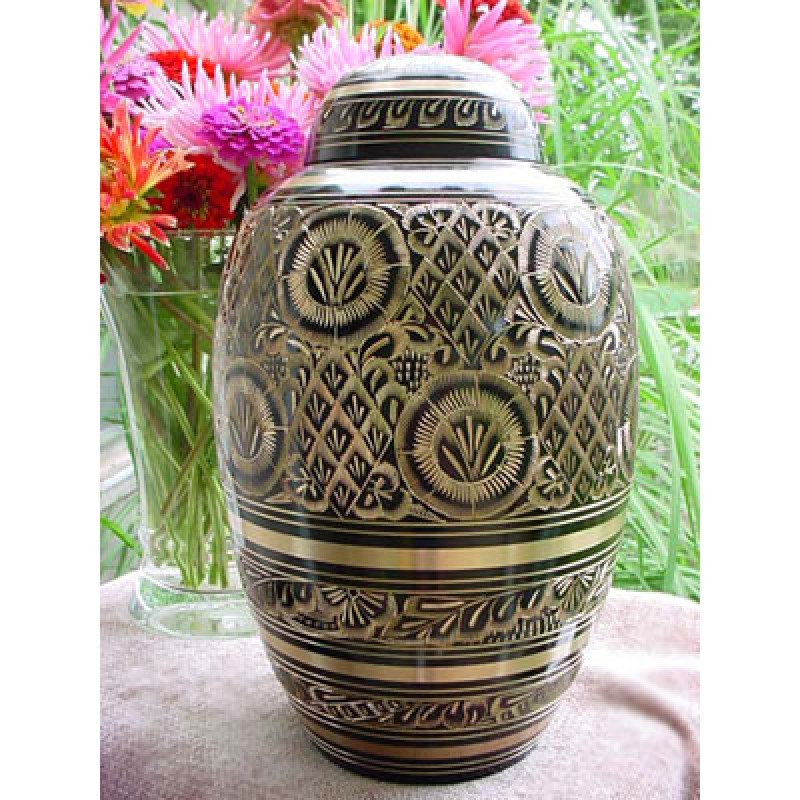 What a fine idea – memorializing a loved one with cremation jewelry –although this gift giving act was performed on a large scale. Most of us will never have a situation like that arise. Still, it's a fine example of thinking "outside the box" (pun intended). it's certainly something any one of us could do: gifting a cremation pendant or keepsake urn to those who'd appreciate it most. What else can you do with cremated remains?
Sometimes though, even though you think it's a good idea to gift a loved ones ashes in a piece of jewelry, not everyone is on board with it. Over the years, we've had customers report that the gift of cremation jewelry backfired when the recipient was less than thrilled with the idea of wearing the decedents ashes around their neck.
Things to Do with Cremated Ashes
Perhaps the most common thing people do with the ashes of a loved one is to scatter them in a special place — or even more than one place. Unfortunately, people often break laws when they scatter ashes.
I can share a story with you: a friend recently arranged a scattering ceremony for her oldest daughter at a local state beach. She didn't know the legalities of her decision. While nothing was said to her by authorities, it's always smart to check with the state or local offices and get proper permits.
You'll find dozens of online articles about what you can do with a loved one's ashes. One author, Jenn Savedge, The author of a 2016 Mother Nature Network online article made a very good point with her second suggestion: bury or inter the ashes in "a local cemetery or columbarium."
This is especially important to Catholics, she notes, as the Vatican declared it to be the only option sanctioned by the Catholic Church. The Vatican recently released a statement reminding Catholics that the ashes of the dead should be kept in "sacred places." They are not to be kept at home or scattered on "unholy ground." It can be costly though; a columbarium niche can set you back over $700 – and it can cost closer to $3,000 for an urn burial plot depending on where you live.
Another suggestion gets us right back where we started: store them at home. One would hope that you wouldn't just keep the ashes on a laundry room shelf or in a small cupboard with the table lamp on as in my case. Instead you choose a beautiful cremation urn and you would create a small sacred space in your home where you could memorialize your loved one. (Check out our blog post, "DIY Memorials: How to Create a memorial Shrine" for ideas.)
What other things can you do with cremated remains? Ms. Savedge noted a few others some of which seem a little trendy and maybe not even very smart. I refer directly to her comment that you could turn your loved one into a memorial tattoo. There's plenty of information on the internet on how this process is achieved. Other ideas included to aforementioned ocean reef thought regarding my ex husband Matt's ashes; along with suggestions like these:
Blown glass sculptures made in the colorful shapes of spheres or starfish are also popular ways to infuse the cremains into a work of art. It just takes a small amount of ashes and several weeks of production time, but the results are stunning.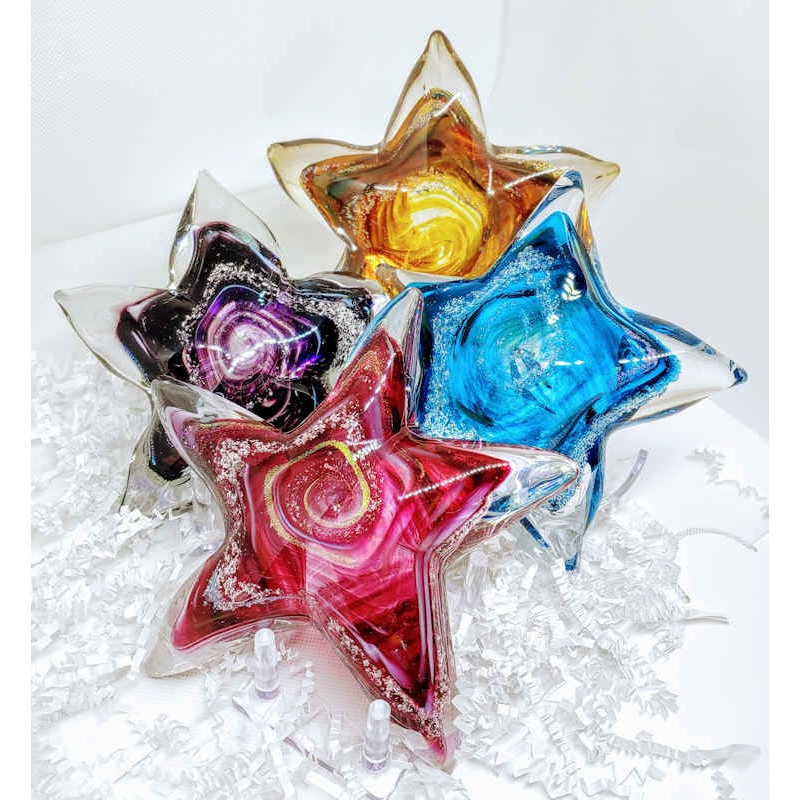 • Send them into the wild blue yonder via sky scattering services like Celestis, Mesoloft
• Turn them into a vinyl record using a service like Advinyly.
• Turn them into a diamond via LifeGem or similar service
All of these seen just a bit contrived; and are pretty good evidence that, as a society, we just don't know what we should do with our loved one's ashes.
It's a very personal decision. It's got to be meaningful; it's got to be worthy of your loved one's memory. I'm especially fond of cremation jewelry and there's certainly nothing more beautiful than a well- chosen cremation urn. If you're looking for inspiration, be sure to check out the articles in the Urn Garden Learning Center as well as other posts in the Urn Garden blog.