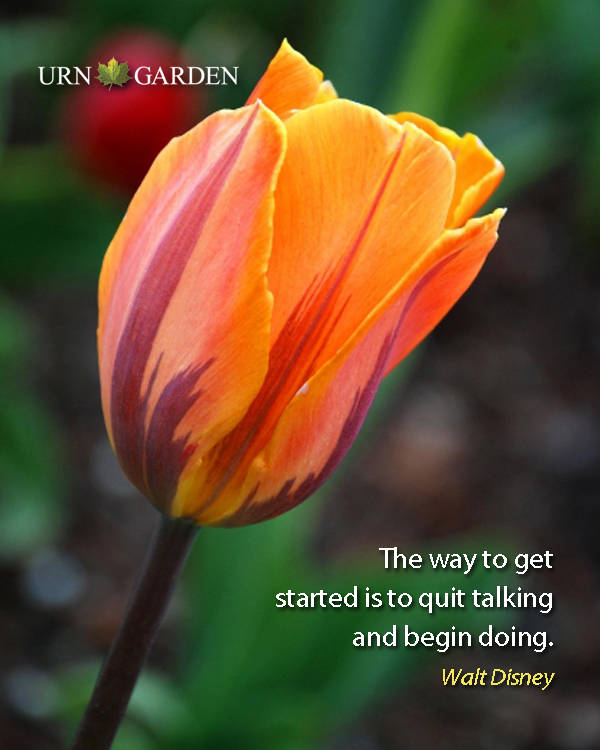 It saddens me to say funeral directors have–for many folks anyway– a reputation for a predatory approach to caring for the dead. This negative thinking, in the long run, hurts us, because it make us less willing to engage funeral directors in the necessary task of advance funeral planning.
Funeral Directors Get a "Bad Rap'
The first time I came across this bias was when I watched Alastair Sim in Scrooge, the 1951 film adaptation of Dicken's A Christmas Carol. The undertaker is standing at the top of the stairs, waiting for Jacob Marley to die. Of course, he's tall, gaunt, and wears black from head to toe. When Scrooge sees him standing at the top of the stairs, Scrooge makes the observation, "You don't believe in letting the grass grow under your feet, do you?" The undertaker shrugs as quietly says, "Ours is a highly competitive profession, sir."
I think I was about 8 at the time; just a year later – in 1963 – Jessica Mitford published "The American Way of Death", "an eye-opening exposé of abuses in the funeral home industry in this country – which cemented the image of the predatory funeral director in the minds of most Americans.
In 1965, the film version of Evelyn Waugh's 1948 satirical novel about the funeral business, The Loved One: An Anglo-American Tragedy, was released; it too did damage to the image of funeral directors and funeral home owners.
Today, this prejudice has produced watchdog groups like the Funeral consumers Alliance, and stories about funeral director criminal conduct, like "How Your Funeral Director is Ripping You Off" or Time magazine's 2012, "When Putting a Loved One to Rest, Avoid These Misleading Sales Tactics" have contributed to a widely-held belief about the funeral professionals: they are not to be trusted. And for the most part, that is simply not true. Most funeral directors that I know personally, are caring compassionate people that feel that their chosen profession is a calling or even a mission in life to care for those in their darkest hour.
All that negative 'noise' prevents us from listening to what funeral directors are saying about the critical importance of advance funeral planning. In truth (and this is what funeral directors want you to really understand) making your end-of-life arrangements ahead of time is not only financially smart, it's also compassionate and caring. It saves your family from the trauma of making big decisions when they are least prepared to do so; in short, it liberates them. When you've taken the time to do advance funeral planning with a funeral home you trust, you've given your survivors 'room' to grieve and take care of one another. Because it's so important to 'get it done right' I've compiled some resources for you. The first is "Talk of a Lifetime". It's the funeral profession's response to our reluctance to make our end-of-life arrangements ahead of time.
When it's time to select the best funeral home for your needs, there are things you can do to investigate their professional reputation. Every state oversees funeral home operations and can provide you with current information on consumer complaints or code violations. In California, it's the Cemetery and Funeral Bureau; your state has a similar agency.
Social media review sites like Yelp! and Angie's List are also useful when doing your due diligence. Your friends and neighbors are also a great source of recommendations.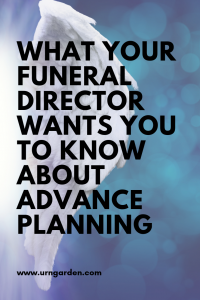 Advance Funeral Planning Makes Sense
That's what funeral directors want you to realize. Americans have a reputation for being practical, no nonsense, take-care-of-business people; but we seem to forget that when it comes time to think about our own death. Yet, such forethought is a part of our heritage too.
"Founding Father" Benjamin Franklin thought about his death long before it actually happened, at least enough to create a mock epitaph (when he was 28):
The Body of
B. Franklin, Printer;
Like the Cover of an old Book,
Its Contents torn out,
And stript of its Lettering and Gilding,
Lies here, Food for Worms.
But the Work shall not be wholly lost:
For it will, as he believ'd, appear once more,
In a new & more perfect Edition,
Corrected and amended
By the Author
Here at the end of this short talk about advance funeral planning, I'd like to just echo the well-known tagline, "Just do it!". Believe me when I say (and I know from personal experience) you'll feel really, really good when you can say "I'm truly ready for what's ahead."