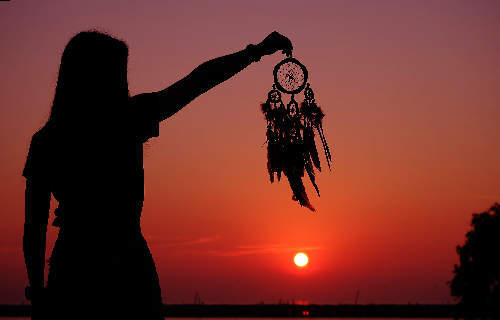 Looking back on last year, we had some tragic losses. Despite the dark days, we were able to find a glimmer of light shining through, and even learn something along the way. Our commitment  to developing and delivering beautiful affordable customized memorials for families remained true. As always, we've taken inspiration from our loved ones.
While planning Sarah's funeral last summer, I discovered that she loved dream catchers. Her mother bought a small key chain size dream catcher to drape from the top of her daughter's purple urn. I've always liked the natural look of feathers and beads, and and knew a little about the symbolism but had never really payed that much attention. For the most part, I sleep well and don't have bad dreams. But after her death, the image really intrigued me.
After reading about this talisman, I realized that it wasn't just to ward off nightmares by trapping them in the web and then burning them off in the light of day. Good dreams would pass through and drip down the feathers on to the dreamer below. That image spoke to me.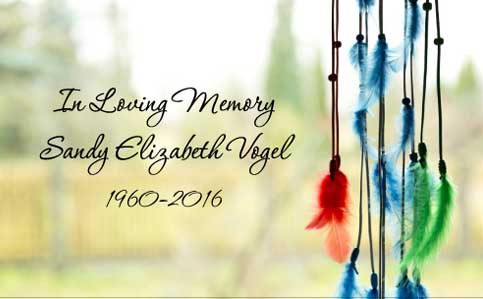 Working with Sarah's mom, we created an urn that honors Sarah's free spirit, her old soul that lived in her young body.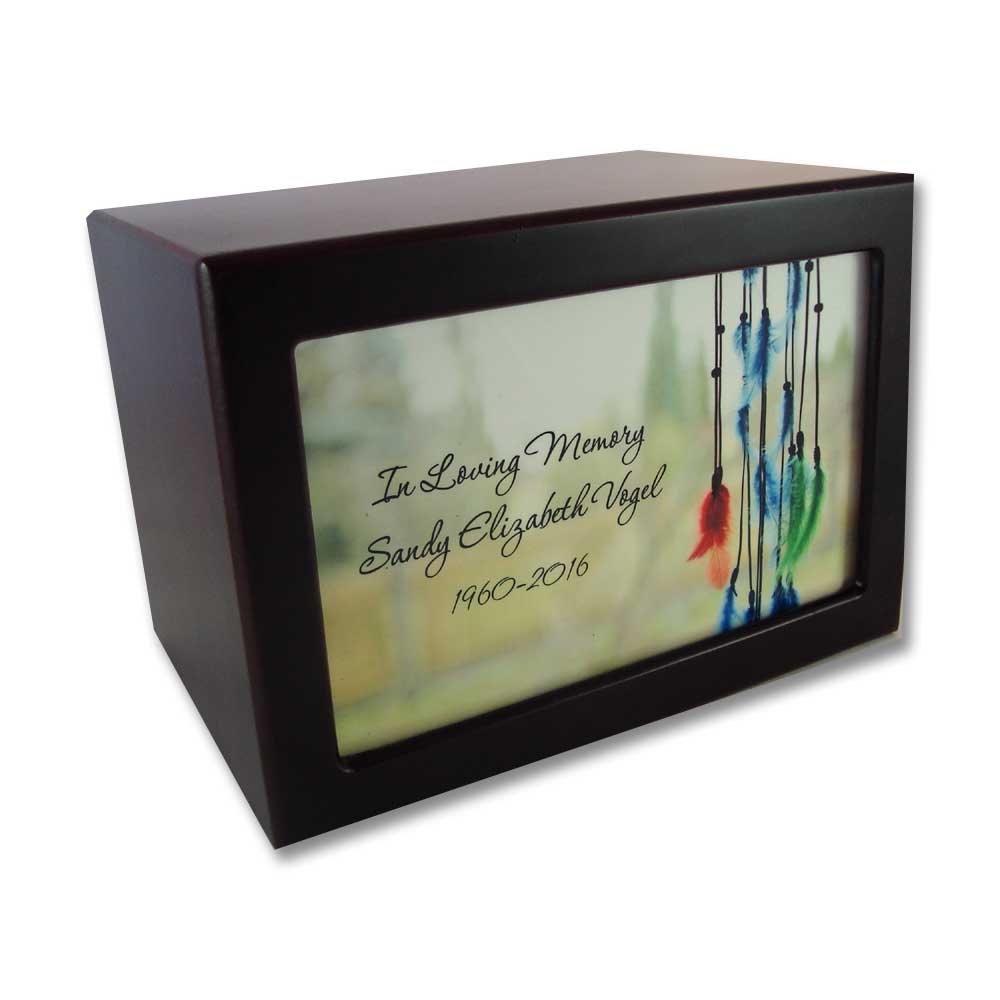 It's a simple box that is attractive for display at the celebration of life ceremony, and is suitable for burial, compact enough for placement in a niche at the cemetery. We hope it honors others that choose a wild and free lifestyle, and pray for healing for the families. Peace.