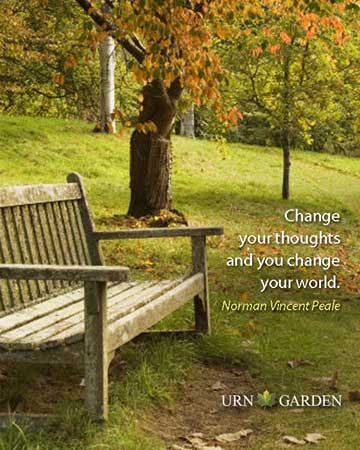 Have you heard of 'grief brain'?  It's the state of confusion and disorientation which comes over us in the early stages of grieving. It can last for months, affecting our ability to hear and pay attention to the information that could help restore our well-being. That's why healing affirmations are so powerful for those in mourning: they're short snippets of wisdom someone lost in grieving can process and maybe even integrate into their psyche. Today I'm looking at two classic books of grief affirmations; despite the fact they're 'old' (one was originally published in 1998, the other in 2004), these two books have a lot to offer anyone grieving a death.
More about Grief Brain
Perhaps you've even experienced this fog for yourself. I know I have–after all, both my parents are gone (and have been for a very long time) and the father of my two sons died in 2015. Not only that, I've buried at least 5 dogs and 7 cats over the years – all beloved animal companions. As you age, it seems grief becomes a constant in our lives. Betsy Beard described it well in the opening to a 2015 TAPS post, "The Fog of Grief":
"Most of us functioned fairly competently in our day-to-day lives—holding jobs or attending college, raising children, reading books, taking care of our health, entertaining friends and family—right up until someone we loved stopped living. Instantly we become disorganized, distracted, distraught, distressed, and disoriented. It's no wonder everything seems foggy. The things we once did by habit even seem difficult, to say nothing of more challenging tasks like attending college, working at our jobs, or continuing to maintain family ties or raise children."
How Healing Affirmations Can Help
An affirmation is a carefully worded statement; the use of affirmations is really all about positive thinking and self-empowerment.  Louise Hay, in "The Power of Affirmations" describes the worth of affirmations this way:
 "An affirmation opens the door. It's a beginning point on the path to change. In essence, you're saying to your subconscious mind: 'I am taking responsibility. I am aware that there is something I can do to change.' When I talk about doing affirmations, I mean consciously choosing words that will either help eliminate something from your life or help create something new in your life."
For many people, healing affirmations work. If you're one of them –or if you'd like to try to use them in recovering from the death of a loved one, here are two 5-star books you should check into for the coming year.
Book #1: Healing After Loss: Daily Meditations for Working through Grief by Martha Whitmore Hickman (1-Jul-1998) Paperback (Avon Books (July 1998)
One of the charms of this volume of grief affirmations is its size: the book almost fits in the palm of my hand, making it easy to keep with you at all times. It's an eclectic collection of writings about grief, each based on a perhaps well-known quotation on the subject. For example, the quote from the January 1st entry, from American poet Edward Hirsch, reads:
"I put down these memorandums of my affections in honor of tenderness, in honor of all of those who have been conscripted into the brotherhood of loss…"
From that, Ms. Hickman weaves this affirmation: "May I honor–and trust–the processes of grief and of healing, knowing that, in time, a new day will come."
Six months later, her simple healing affirmation reads, "The preciousness of the day is its own gift."
Each of the pages of this year-long volume of grief affirmations is also a precious gift; the book itself is worth the effort to find: it's no longer in print, but still available as a used book from various online book sellers.
 Book #2: Through a Season of Grief: Devotions for Your Journey from Mourning to Joy (Thomas Nelson 2004)
Let me start by saying I'm not a Christian; in truth, I'm a Buddhist. Still, this volume of healing affirmations derived from Bible passages sits on my bookshelf alongside Ms. Hickman's work. I especially like the opening, which reinforces the idea that grief is an ever-present part of our lives:
"Since grief comes to everyone, why do some people seem to work through it better than others? "Some people think that going through the losses or crises of life are the exceptional times," says Dr. H. Norman Wright. "I see it differently. I see the times of calm as the exceptions. Life really is going through one loss after another, one crisis after another."
The book is structured differently than the previous volume; it's not date-specific in the presentation of the Christian devotional passages and supportive content: The first, "Understanding Your Grief", uses a passage from Isaiah (40:31) to develop this empowering affirmation:
"Lord God, teach me to embrace my grief and not fight it, so that I may experience the true healing that comes from You. Amen."
The power to heal after the death of a loved one comes from many sources; friends, faith, and fellowship high among them. These books of grief affirmations–both reflective of the qualities of friendship, faith and companionship– can be another source of strength for you in your bereavement journey.