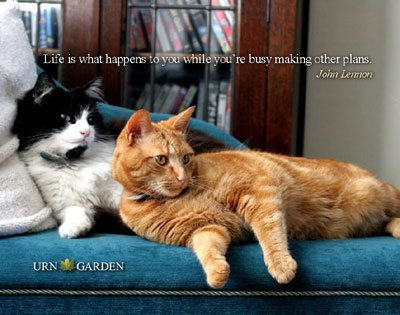 Sometimes our pets are the most loyal companions that we have, and saying goodbye to
them can be as painful as saying goodbye to people we love. We're so sorry for your
loss and that you find yourself in this position, and we want to provide the urn that best
meets your needs and creates the beautiful resting place that your beloved pet
deserves.
Why buy a pet cremation urn?
Sometimes parting with a companion that has been part of our daily lives is too much to
bear at once. Buying a pet cremation urn will keep them close in a beautiful keepsake
urn. You'll have the peace of mind of knowing that they are nearby along with the ability
to choose a beautiful urn that suits your décor style.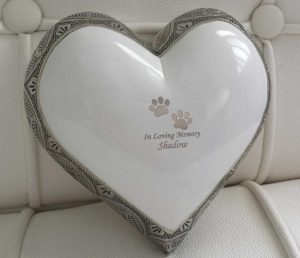 What kind of pet cremation urns are available?
Pet cremation urns are available in a wide variety of designs, styles and materials.
Whether you want an urn that is a clear memorial for your pet or something a little more
subtle that blends in with the interior aesthetic of your home, we hope to have the perfect
options for you.
We have some pet cremation urns that are wooden boxes or cold cast resin structures that
feature frames, leaving room for a photo to honor the memory of your treasured
companion. We also have a river rock urn (made of natural stone) which you can
engrave your pet's name on and place in your garden as a memorial, or a bronze urn
with a paw print that is suitable for indoor or outdoor use. Many of our urns have the
option of engraving, so that you can further personalize the vessel that you preserve
your beloved pet in.
There are many other materials used for the urns: granite, brass, marble, or blown glass.
We have Egyptian inspired designs, from pyramids to Anubis, Guardian of the Tomb. We also have angel designs, hearts, Celtic urns, or beautiful classic urns that you can
choose to match your décor.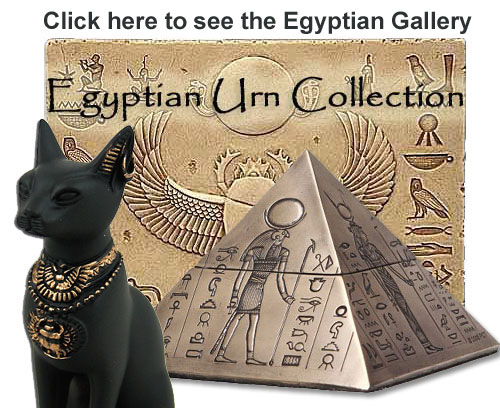 Why Choose Urn Garden?
At Urn Garden , we understand your loss. We understand the desire to preserve a loved
one, whether they stood on two legs or four. We want to ease the process for you by
providing a beautiful, quality pet cremation urn that will keep your pet's ashes safe and
enable you to keep them nearby. We want you to have something wonderful to look at
that will handle the practical task of preserving their ashes while also honoring their
memory in a beautiful way. Take some time to browse our selection of pet cremation
urns and contact us today for any additional questions.