Urn Garden has cremation urns for sale in a myriad of colors and purple is one of the most powerful.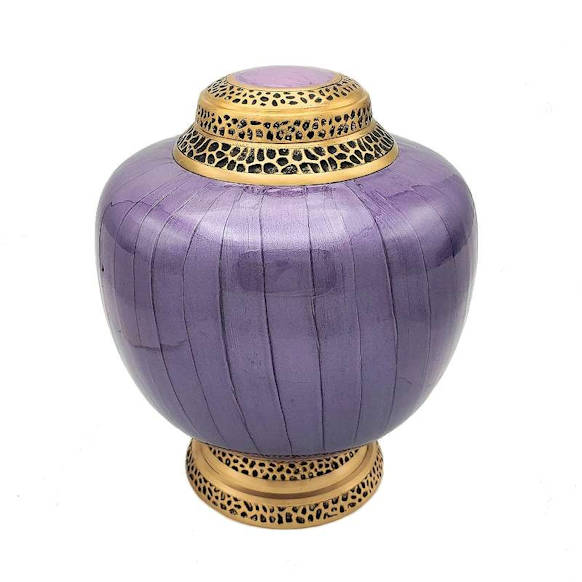 In addition to the color's strong presence, it corresponds with a number of symbols and meanings. Shades of amethyst can represent a February birth date, and the color itself is associated with royalty, wisdom, and spirituality. As such, they make for great urns to honor a lost loved one. Below we'll highlight a few of our most popular urns for ashes, as well as discuss their unique meanings and symbolization.
A Few of Our Popular Purple Urns for Ashes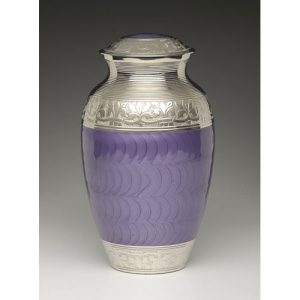 Elegant Purple Cremation Urn
This cremation urn is finished in a nice shade of royal purple, and highlighted with sparkling
silver details. It's also a flexible urn solution, as it has the ability to be customized with
engraving. Great for February birthdays, as is the case with all of our purple urns, you can't go
wrong with this attractive piece.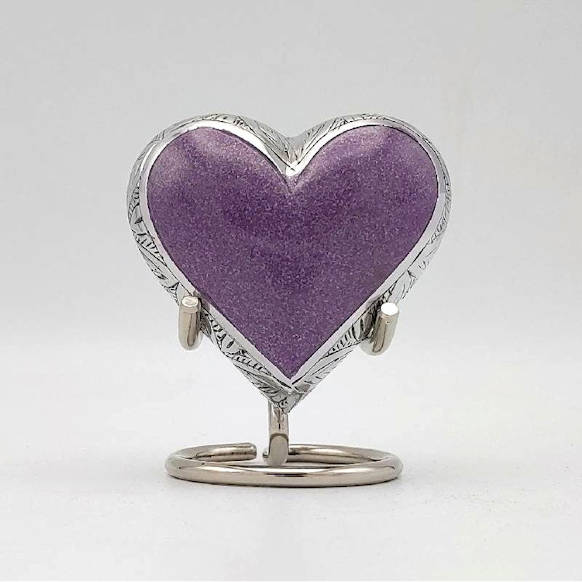 Elegant Purple Heart Keepsake Urn
Handcrafted from free standing metal into the shape of a heart, this urn symbolizes what you
think it would – love. Not only that, but the rich lavender color makes it perfect for representing a strong
personality or creative individual.

Purple and Pewter Urn for Ashes
The thing that makes this urn standout is the hand tooled pewter band. It provides great contrast
with the dark shade of purple, and makes for a nice accent. This beautiful memorial also looks
elegant with engraved names, dates, verses and more, and is appropriate for home display,
cemetery placement, or burial.
Butterfly Urn for Ashes
If you love the color purple you'll love this urn. Coming in the form of a classic vase design, this
urn features a deep shade of purple burgundy that isn't too dissimilar to a glass of wine. Pair that with
inlaid mother of pearl butterflies and you have a complete, pretty tribute.
Purple & Lavender Sugar Plum Urn For Ashes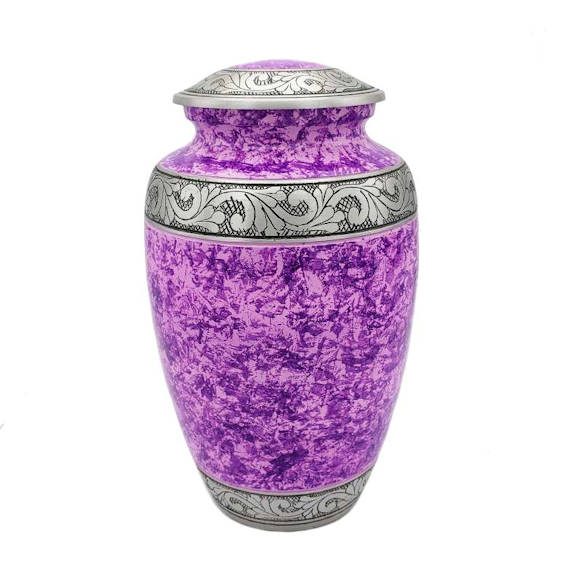 Another dark shade of royal purple with hand tooled design to trim it out. Nice and heavy, this vase style can be personalized with an engraved pendant that drapes from the top of urn.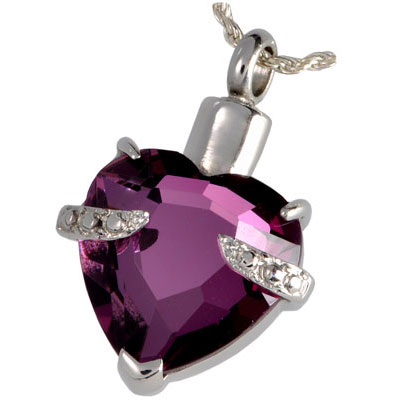 Purple Glass Heart Urn Pendant
Sweet small memorial in the form of cremation jewelry, this glass heart is a pretty shade of purple and will store a tiny bit of ashes inside the pendant.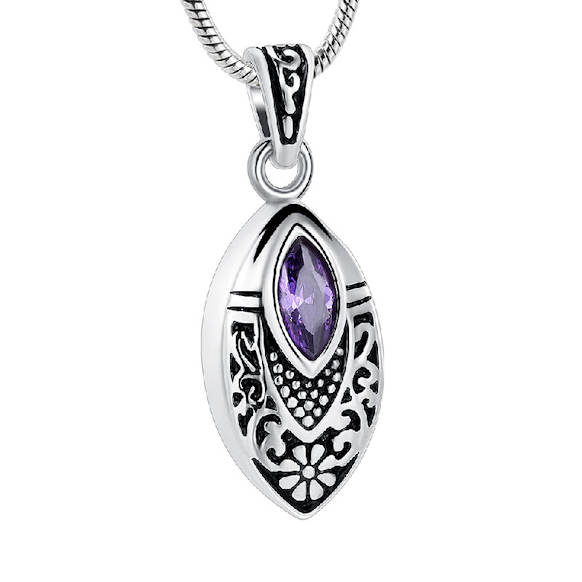 Choosing urns for ashes can be an overwhelming process, and understandably so. But by choosing an urn from Urn Garden , you can be sure that you're getting the highest quality product, crafted with the intention of honoring those closest to you. This is just a small sample and you can see the complete collection of the purple urns here. Any of these styles can easily be ordered online at our safe and secure site, but if you are more comfortable placing your order on the phone, feel free to call. We're here to help.