Recently, we connected with a widow who had met her Fire Chief husband when she worked as a 911 dispatcher. They were well respected in their town and when he died suddenly, his widow, friends, and colleagues came together to collaborate on his memorial. He was cremated and his wife wanted something special that would honor his legacy of civil service. She choose the bronze fireman's helmet urn and had his name and rank inscribed in the metal. This type of cremation urn takes several weeks to produce, but the family agreed. It was worth the wait. Even better, it's made in the USA by craftsmen who take pride in the memorials they create.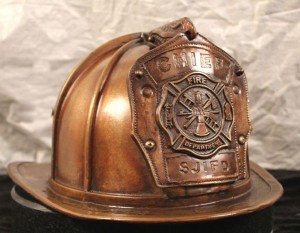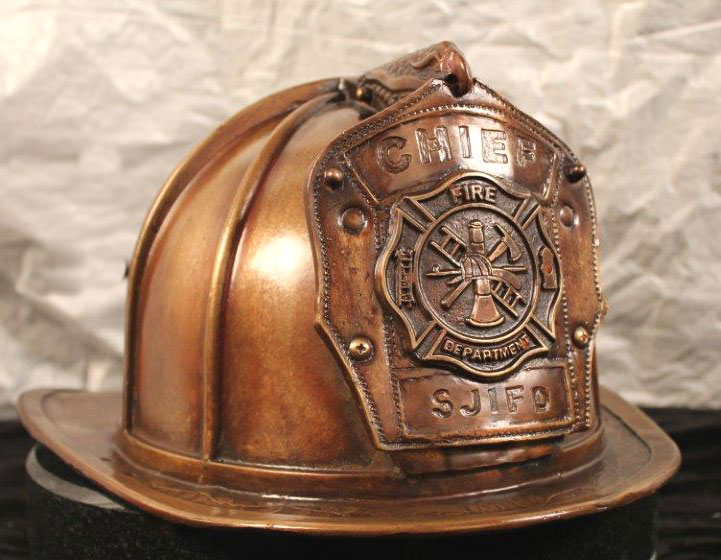 Firefighters and nurses hold a special place in our hearts here at Urn Garden. Probably because growing up, we were surrounded by fireman, nurses, and emergency personnel, as members of our family and many friends had chosen this honorable profession. Life funeral service, these career choices are definitely a calling and we wanted to create a special cremation urn to pay tribute to the men and women who risk their life for fire service and those that choose jobs in the medical and healing arts sector.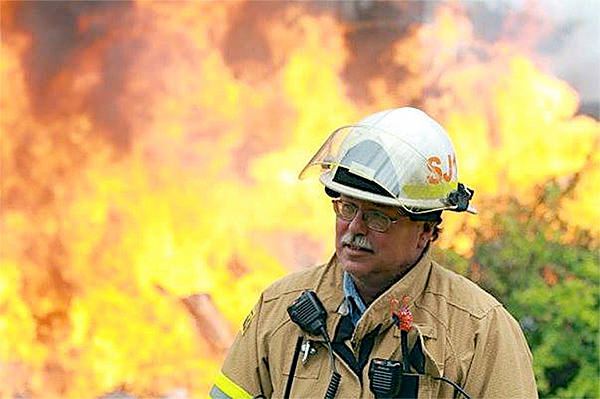 After this couple's children were grown they decided to leave California and relocate to an island community further north in an area where they had vacationed for years and integrated themselves into the community. This couple had a natural desire to help out where ever they were and since they were several years away from retirement, they took jobs that would benefit from their skills. He found work as an officer in fire service, she got hired at the local hospital.
In a touching tribute before he died, an ambulance transported him from a hospital on the mainland back to the island. Fellow firefighters, EMS staff, paramedics, the sheriff, members of the police department, and even airport personnel turned out to greet his arrival home with 10 emergency vehicles, lights flashing. He was so surprised by the turnout and was deeply moved by the display of respect and love by his community.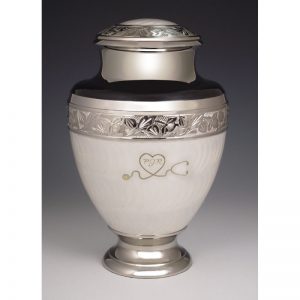 Inspired by this story, we wanted to create a memorial that would honor the memory of those who serve as angels of mercy in the medical field. We've taken the Elegant White cremation urn and our professional engravers laser art work and personalize with name and dates. Whether your loved one was a doctor, nurse, EMT, paramedic or natural healer we want to say Thank You.
Need help creating the perfect memorial for your loved one? We can help.