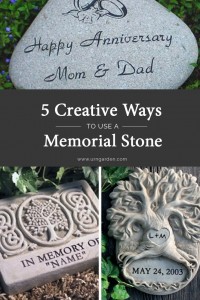 When a loved one dies, it is becoming more commonplace to place a memorial stone in her honor. It is a personal yet comforting reminder that she now lives in the hearts of her family and friends. Memorial stones are made from resin, hand-cast stone or concrete. Depending on where you live, resin stones and statuary may need to be sheltered during certain seasons as extreme heat or cold might cause damage. Concrete is waterproof and durable and can stand up to even the harshest weather and last for many years. If needed, personalized monuments can easily be touched up with masonry paint if fading occurs over time.

Five Ways to Use Memorial Stones
If you are thinking of placing a memorial stone in memory of a loved one who died, there are several ways in which to do this so others can share their sentiments too.
1.    Tree and plant dedication: If you are holding a special tree planting as part of a living memorial, you can    add a dedication stone identifying and paying tribute to your loved one.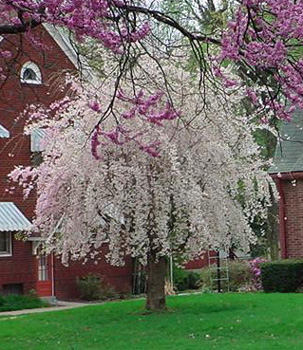 2.    Sacred space:  Dedicating a special place such as a spot in your backyard can be deemed a sacred space. It needn't be associated with religion. This space, where a lovely memorial stone can be placed, is simply an area worth of dedication or respect.
3.    Park: Since parks are public places, memorial stones are typically placed in them when a tree, bench or plant is dedicated  to a public figure or notable resident.
4.    Office or workplace: Some places of employment dedicate a room, building, courtyard, or other spot with a memorial stone or plaque typically in honor of a founder, long-time employee or someone in a leading role passes away.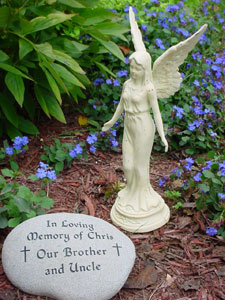 5.    Garden memorial: This is probably one of the most traditional ways to honor someone at home. You can place a memorial  stone in a garden filled with your loved one's favorite plants, trees or other types of garden décor.