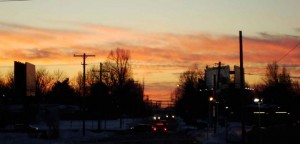 Why is it that on the most bone chilling, record setting cold days that we'll also have the most spectacular sunrises and sunsets? The same is true after a wicked storm. Several years ago, after the devastating tornado that ravaged Joplin, MO the sky was still dark, but the most awe inspiring double rainbow appeared.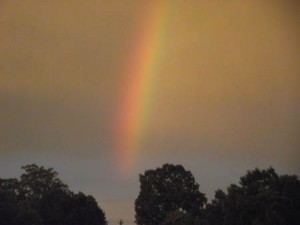 The beauty is there if you seek it out. Maybe the old adage is true, if you rise above the storm you'll find the sunshine. As the days shorten and darkness comes earlier than ever, we're always looking for the light and energy. To focus on the beauty during these dark days.
The sunset cremation collection focuses on that theme with connections to fishing, hunting, and landscapes in the traditional metal vase shape, all beautiful works of art in their own way. Most of these cremation urns can be engraved and look great with personalization.