The Fall color is nearing it's peak and we're busy getting ready for the change in season that's just around the corner and makes our hearts heavy as we button up the boat and pack up the toys of summer. We're not winter people, but we try to embrace the inevitable changes that occur and find beauty where ever we can.
Every Autumn, we showcase our Fall Splendor line of cremation urns, part of our Seasons of Life Collection.
Cremation urns don't have to be drab and dark, these styles often have the traditional vase shape but the colors are bright and vibrant shades of red, amber, and gold. Jewelry designs that will hold a tiny bit of ashes styled in a leaf shaped pendant will keep your loved one close to your heart and serve as a mini memorial.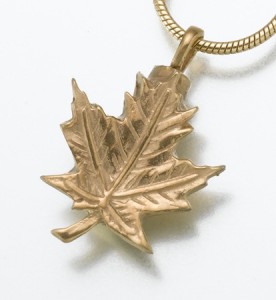 If cremation jewelry is not your thing, but you want a small vessel to use as a keepsake, many of the adult urns have matching companion pieces in small sizes for families that are going to share the ashes. Often available in vase or heart shaped designs.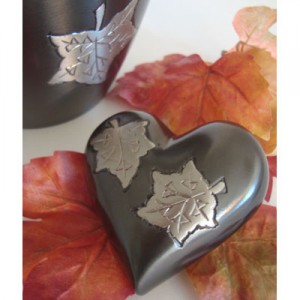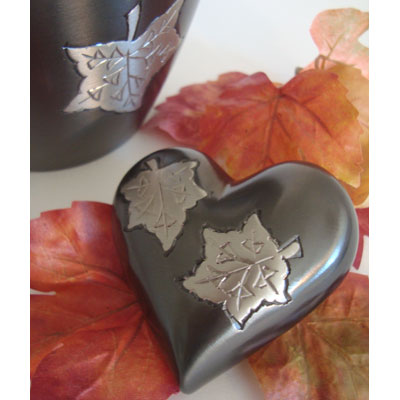 Fall is a good time to plant a tree or flowering bush as a living memorial and we have stones and markers that can be personalized for a dedication.
Even though the days are getting shorter and darkness comes earlier, we can help keep your loved one's memory in the light. Need help? Call or email for personal assistance.