On this Father's Day weekend, my father is much on my mind — oddly, because that wasn't the case when he was among the breathing, and I haven't thought much about him since his death, seven years ago this month.
He was sensitive, almost to a fault. He was caring and giving. He was cold and unyielding. He was a charmer and a cruel man, heartfelt and heartless.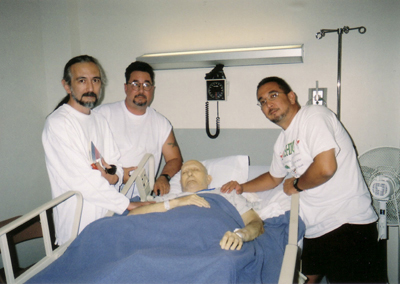 I pulled out this photo, this memento mori, for a couple reasons. It is the only picture I have of my father and the three sons he had with my mother; my father's wife pulled out her camera not long after we had all arrived and said, "This will be the last time you boys are together with your daddy."
If I do not understand him or make my peace with him I'll be stranded in the thorny forest and the boon will elude me. This I know for certain…
About the author: Ron Davis is a writer and news producer and resides in Springfield, MO.