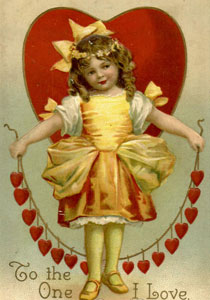 February is heart month and Urn Garden has a collection of heart urns to symbolize the season. Gold and silver heart pendants that hold a trace amount of ashes, memorial stones  for a spring garden, or heart shaped keepsake urns. Losing the love of your life or a close family member is very hard on one's heart. It may feel broken into a million pieces and beyond repair. You can keep your loved one's spirit alive and close to you with one of various styles of sweetheart urns.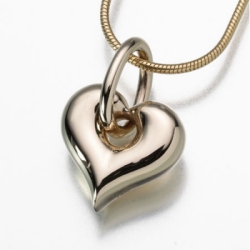 Sweetheart urns can be tiny medallions worn on a chain or small token urns, both of which carry a minuscule amount of cremated ashes, a lock of hair of even petals from funeral flowers. They typically match a larger full-sized urn of the same shape and design. The sweetheart urn also can come with a complementary storage case. Some are even designed into the shape of a sweetheart rose, which is a petite version of a standard rose.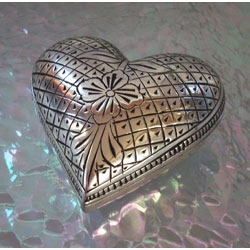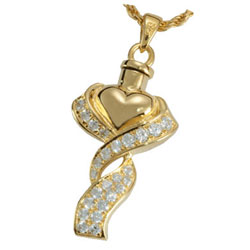 A sweetheart urn is common for a spouse to buy when a husband or wife dies or a parent when his or her child passes away. Both give an individual comfort and the feeling of security by being able to carry a small part of his or her loved one in times of grief and loss. Sweetheart urns afford this opportunity with dignity, grace and style.