More and more of our clients prefer to support American artists as opposed to purchasing an imported cremation urn.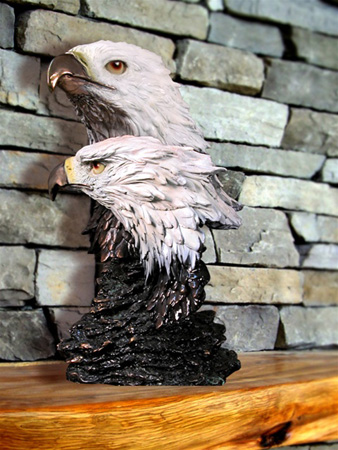 Often, it's important to families that are creating a memorial for a veteran to have an American made product. That's exactly why we curated a collection of American made urns for sale. Several years ago, a family purchased a military style cremation urn for internment at Arlington Cemetery, it was imported and the widow was less than pleased. Now, if a family selects an urn for a veteran that is made in China, I will disclose this and let them decide.  A funeral director confided that this same scenario had happened to him when the family of a deceased veteran came in for the viewing, it was discovered that the casket was made in China and they insisted on a switch to an American made alternate.
We recently had a discount shopper who ordered a brass urn and was unhappy when the item arrived. Why? Because it was made in India. She wanted to exchange it for another style.  When I pointed out that her second choice was made in China, her response was, "I don't care."
Really?
Imported urns often cost less than their American counterparts, but the idea that we are keeping jobs here in the USA is appealing. The artists that we work with here in the U.S. are talented, hardworking craftsman located all over the country. The memorials they are creating are beautiful tributes in wood, marble, bronze, ceramic, and various synthetics.  Urn Garden is proud to support American labor and spirit.
Thanks for letting us serve you.