My dad likes the show Deadliest Catch.  In a phone conversation the other day, he asked me if I'd ever seen the show.  No, but I'd seen news feeds and knew that one of the captains had died suddenly.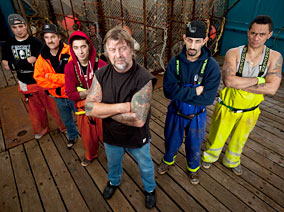 He went on to describe the season finale, Captain Phil's memorial service.  Dad knew that we sold motorcycle tank urns, and went on to describe the customized urn that was designed.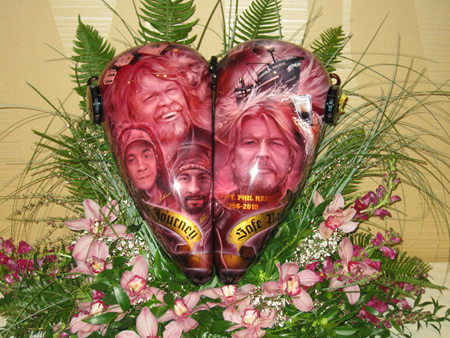 Well, evidently Phil's untimely death made for some great t.v., because I found pages and pages on a Deadliest Catch discussion board.  I had no idea it had such a following.  And the urn design by the Killer Paint Company? A huge hit with the fans.