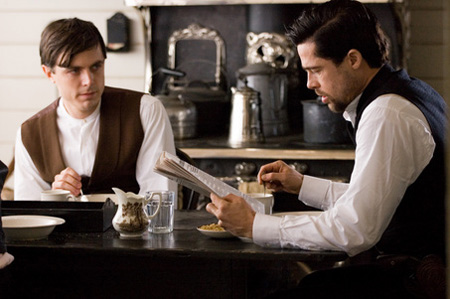 So I finally got to see "The Assassination of Jesse James by the Coward Robert Ford". Loved it! Some might find it slow or dull, but the acting and cinematography is great. Brad portrayed Jesse James as the sociopath that he was, and Casey Afflek's interpretation of Robert Ford is compelling.
Jesse was a cash cow not only for Robert Ford, but the whole state. Missouri is the cave state and so there are lots of hi-dee holes for the James gang.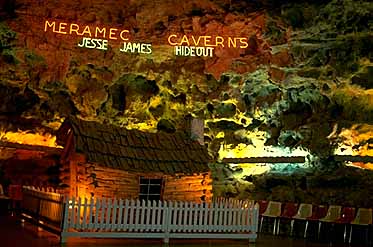 Jesse's mother, Zerelda, who lost a hand to firebomb during a Pinkerton raid, allowed tourists to view the grave of her son for 25 cents. She sold rocks from his grave and legend has it that when the rock supply ran low, she simply restocked from the river. She also gave paid tours of the farm shortly after Jesse's death, a practice that was continued by Frank in later years.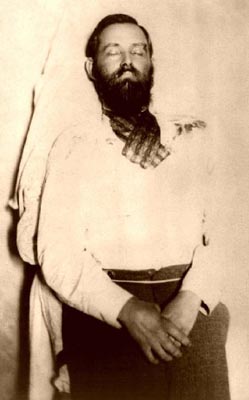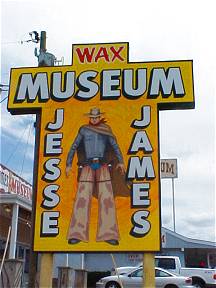 As we do in this part of the country, Jesse married his first cousin, Zee after a nine-year courtship. They had two children, Jesse Edwards and Mary.
Zee James suffered from a deep depression after her husband's death, became reclusive and continued to wear her widow's weeds long after Jesse's assassination. Zee died in 1900.