Designed by PETA and built by THE OLD PINE BOX, these coffins allow you to voice your defense of all creatures even after your own voice is silenced. Every coffin purchased from this selection
will result in a net contribution of $75.00 to PETA.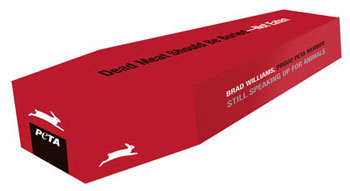 Possibly related branding of the soul: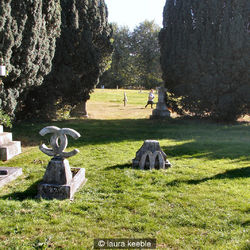 Continue tour of Laura Keebler's graveyard project.