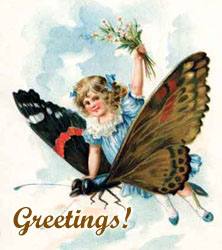 Our neighbor pointed out all the butterflies in the neighborhood, and I started counting how many I would see fluttering about. Too many, I lost count.
A symbol of earth and air, butterflies often remind us of a sense of freedom and oneness with nature that many of us yearn for. We've got styles of butterfly urns in the Urn Garden that captures the spirit of the butterfly lover.
My favorite butterfly urn is a metal urn with deep blue and shades of purple butterfly wings. Matching heart keepsake urn can be ordered in addition to the adult urn. The great thing about a metal urn is that not only is it decorative and often a work of art, but for families that choose to bury the ashes, metal urns are a safe and secure burial urn.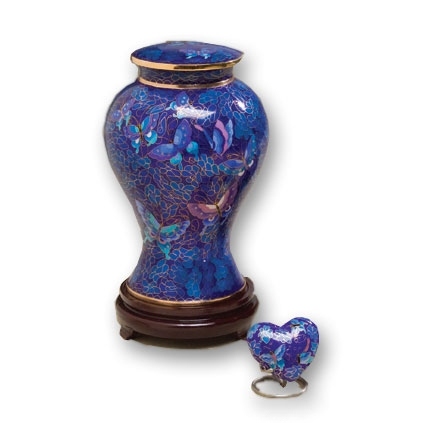 Staying in the metal urns for sale, we have a pretty blue and purple butterfly memorial urn.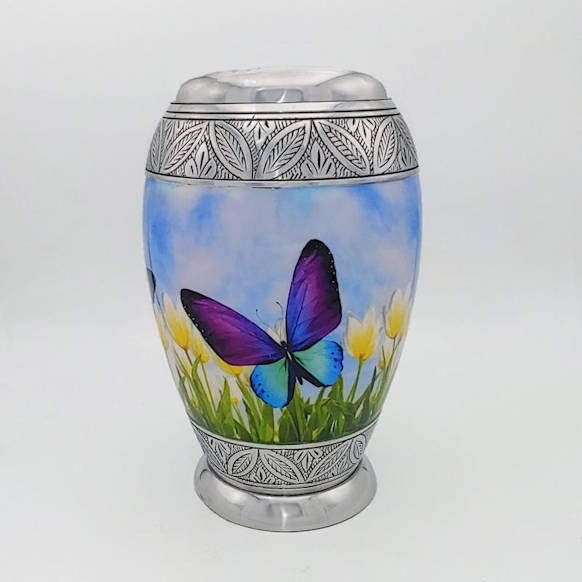 Another metal urn is the Butterfly Cloisonne Urn, which also can be ordered in a double "companion" urn size. Cloisonne is a fascinating art form that is an ancient process that predates stained glass. At first glance, it's often mistaken for ceramic or porcelain, but it's actually multi layers of brass and copper metal wiring that is filled with brightly colored enamel and then fired to create a gorgeous work of art that stands the test of time.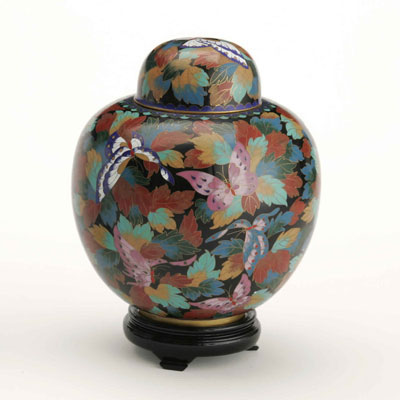 Metal vase shaped urns with rich layers of ruby red lacquer and inlayed mother of pearl are another option that will create a stunning memorial. The mother of pearl butterflies fly across the surface of the urn and shimmer and glow against the dark background. So pretty, and this style can be laser engraved with a name if desired.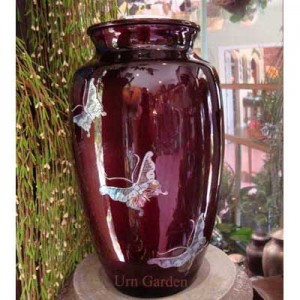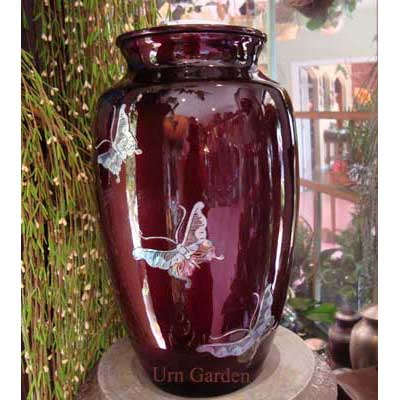 If a wooden urn is more your style, cherry or solid oak woods can be engraved with butterflies or hummingbirds and the surface can be engraved with names, dates, or a brief verse or sentiment.
Pendants are available in the butterfly spirit. The urn jewelry discreetly holds a trace amount of ash, lock of hair, or other small loving memento.