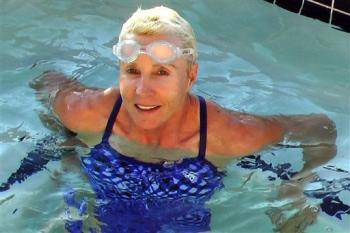 Barbara Warren, one of the world's elite endurance athletes in her age group has died after breaking her neck in a bike crash at the Santa Barbara Triathlon. She was 65.
Warren crashed her bike on a downhill road about halfway through the 34-mile cycling section of the race on Saturday.
Warren was paralyzed from the neck down and was breathing with the aid of the ventilator.
Drake said her sister told the family by blinking and nodding that she wanted to die.
"I talked to her and she nodded over and over and over again. She wanted to leave," Drake said. "No athlete would like to have a life with only their eyes talking."
Warren won her age group in the 2003 Ironman Triathlon World Championship in Hawaii. She competed in the race, the world's top triathlon, 13 times and finished in the top five in her age group eight times.
Remarkable!
Read more.