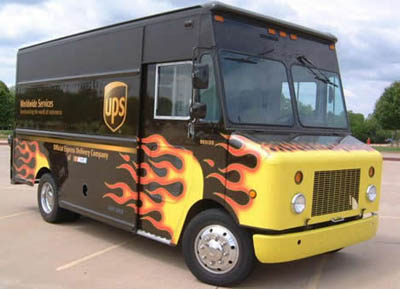 Crystal Lake, IL
Jeff Hornagold loved Nascar, baseball, spending time with family and friends….and his job at UPS, where he worked for 20 years as a driver.
Hornagold died last Tuesday from lung cancer. As a memorial tribute, his friend and co-worker Michael McGowan, made a final delivery in his UPS truck, transporting the casket with Hornagold's body from the funeral home to the church where memorial services were held on Saturday.
McGowan says he plans to keep a picture of Hornagold in his truck until he retires so that they can keep riding together.
Tip to TT, story here.