No time for diversions, but projects that have caught our eye of late: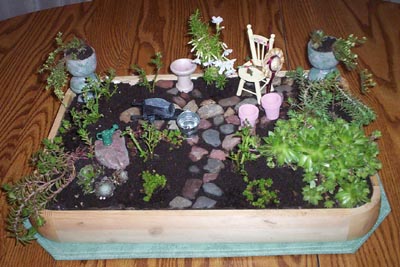 This baby garden for small spaces. The artist used a cast-off wooden tray and does not recommend wood containers for YOUR fairy garden. It WILL ruin the furniture if you want a table top version. Note to self: Water plants.
In a desperate quest for something alive and green I bought two cat palms on clearance from you know where. They need a drink and some lovin.
Decorating the stump: My Stump, my stump, my ugly lovely rotten tree stump. It's a Spring Ritual, the decorating of the stump. I'm ready to have it bored out. Dirtsister has been able to create some beauty there, but it will have to be reworked.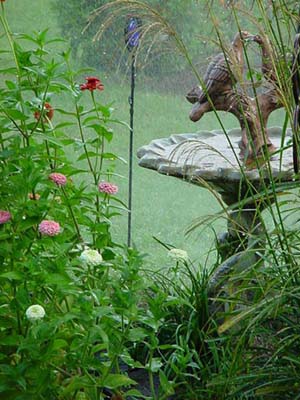 Add a stone song bird obliesk. Hate that word btw. Obliesk. Can't spell or say it.
And maybe some garden gnomes. And turtles. Love turtles and gnomes.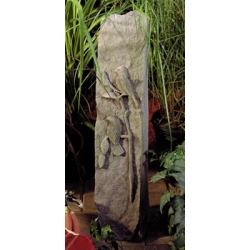 Here's another idea we like: Custom Tassles for personalization on glass and metal urns. Is it too foo-foo? Will have to think on.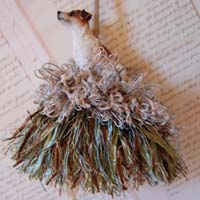 And then while we are on foo-foo textiles, I love this look as a shroud.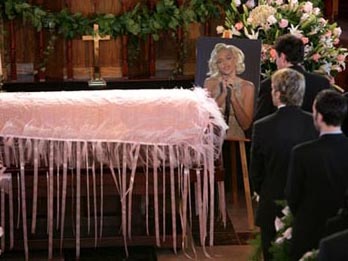 And finally: Life Lesson #22 From Rosie the Chihuahua DAWG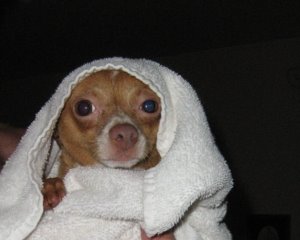 "Bless you, my child."