For centuries Cobalt compounds have been used to create a rich blue color to glass, glazes, and ceramics. Cobalt has been detected in Egyptian sculpture and Persian jewelry from the third millennium BC, in the ruins of Pompeii, and in China dating from the Tang and Ming dynasties.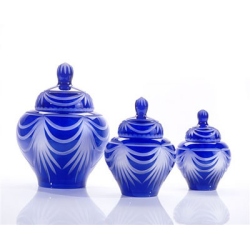 Pure cobalt is not found in nature, but compounds of cobalt occur naturally in many forms. Small amounts of it are found in most rocks, soil, water, plants, and animals. Cobalt in small amounts is essential to many living organisms, including humans and is an element of atomic number 27.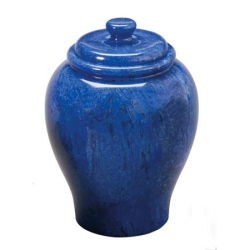 Our Friendship and Truth memorial urn is actually the ancient stone Lapis Lazuli , the stone of friendship and truth. Egyptians loved the Lapis and would crush it into a fine dust to use for eyeshadow.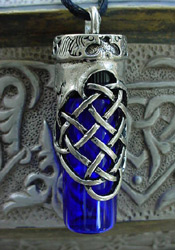 Our popular cobalt keepsake urns are available in different Celtic styles as well as butterfly design. But my all time personal favorite is this blown glass wave. It only holds a small amount of ashes, but is a sturdy stunning sculpture.
If you love all shades of blue check out our page dedicated to the color of blue.