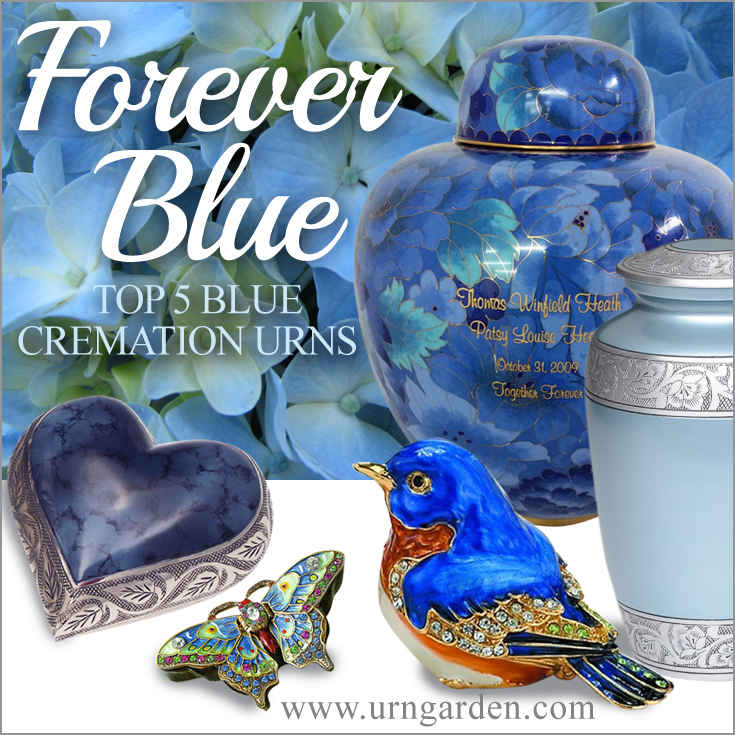 It can be said the deep reds, yellows and oranges of autumn stand in contrast to the rich, deep blue of the month's birthstone, the sapphire. In celebration, this month we take a look at some beautiful blue urns for ashes.
Some September Birthdays
More than a few famous people were born in September: Queen Elizabeth I was born on September 7th, 1533; writers Roald Dahl and Agatha Christie were also born this month. And on September 9th, 1890, Colonel Harland Sanders, of Kentucky Fried Chicken, was born. Actresses Lauren Bacall and Greta Garbo also made their debuts this month.
And a woman you may never have heard of, Victoria Woodhull –the first woman to run for U.S. President, was born September 23rd, 1838. (Here's something to consider: not only was Ms. Woodhull a forward thinker when it came to politics; she was also an advocate of cremation. After her death in early June, 1927, her body was cremated and her ashes scattered at sea (Source). You can read more about the Victorian's reaction to the advent of cremation in this recent post.
Certainly, if you or a loved one was born in September, you're in fine company.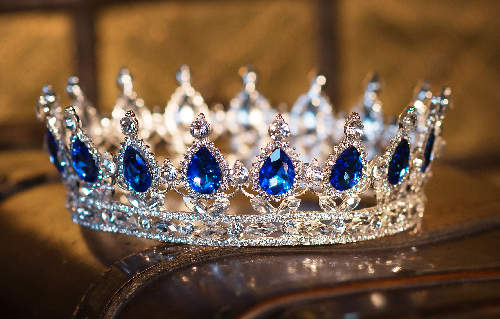 What's so Special about September's Sapphire?
The Old Farmer's Almanac tells us people once thought the stone would protect them against evil and more specifically, the evil act of poisoning. It was a favorite gemstone among priests and royalty, prized as a symbol of purity and wisdom. The editors go on to say in the 1600s, wearing the stone could be an aid in foretelling the future. While we commonly don't believe sapphires have such far-reaching powers; many today feel the sapphire eases pain and reduces stress.
Sapphires range in color from a light blue to a dark, royal blue. The color blue has significance for color theorists. They argue the color represents sky and sea; and it's associated with "open spaces, freedom, intuition, imagination, expansiveness, inspiration, trust, sincerity, loyalty, stability faith, heaven and intelligence (Source). It's fairly clear the color blue is significant to us human beings.
Our Collection of Blue Cremation Urns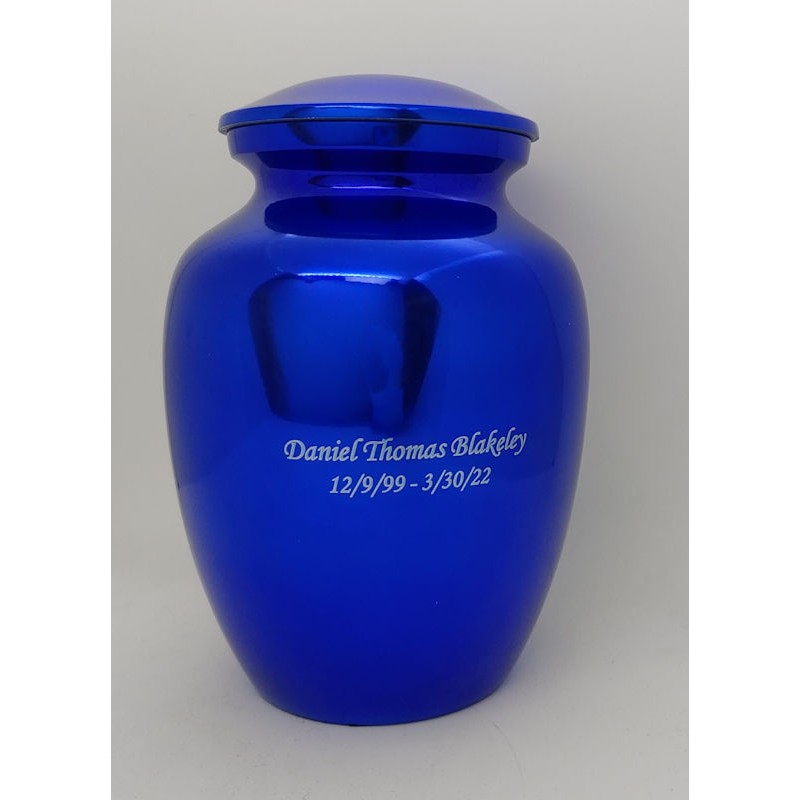 If all this information gives you the idea of memorializing a loved one in a beautiful blue cremation urn, you'll appreciate seeing just a few of the urns in our collection. As September winds down and summer comes to a close, one of the most popular blue urns is our Beach Therapy Urn; but the classically-styled Endless Blue Cremation Urn is a personal favorite.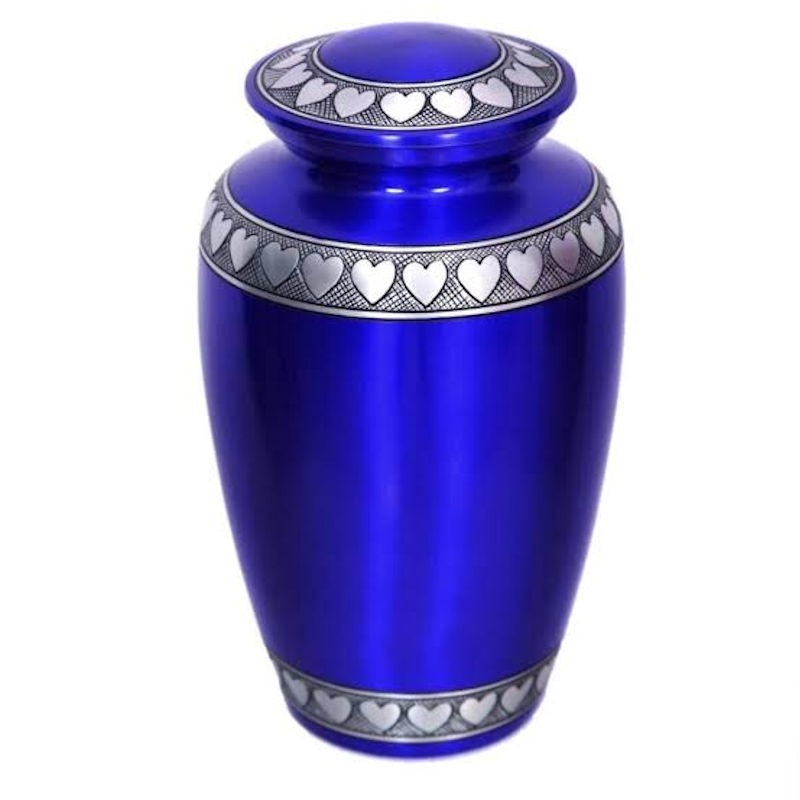 Another family favorite is the hand-blown glass Big Sur Ocean Wave cremation urn, it's made here in the USA by super talented glass artisans.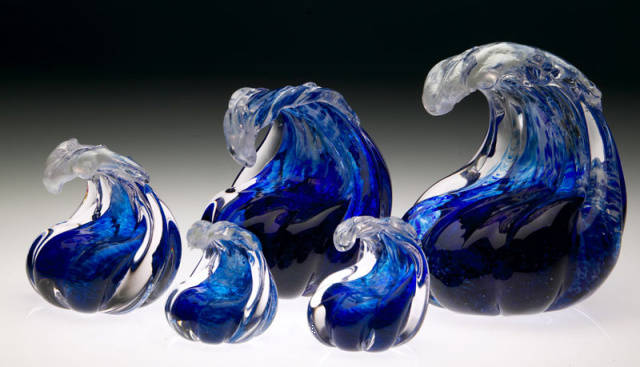 Take a look at the other blue urns in our collection; see if there isn't something suitable for you or a loved one, born in the fine month of September.
Closing Thoughts and Observations
It grows more obvious every day: autumn has come to the Santa Cruz Mountains where I live. The morning glories in the garden are fading quickly – despite warm daytime temperatures– the nights have grown cold. You can hear crickets in the evenings and–this morning– I lit a fire in the wood stove for the first time since April. The seasons, they are a changing – as they most likely are where you live. Be sure to take a few minutes every day to notice Mother Nature's subtle changes.