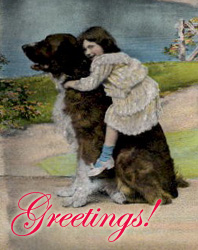 One of our clients shared the story of Sir William Wallace, or just "Wallace" to the many friends and family that knew him. Even the three cats he shared a home with are grieving.
Wallace was a well-heeled English Mastiff, large and imposing but gentle in spirit. He was the soccer and rugby team mascot, unofficial therapy dog, companion and major drooler.
Wallace was only five years old but impacted many lives. He died over the weekend from an autoimmune disorder. Wallace was a big boy, weighing in at 200 pounds and his owner needed an adult urn to accommodate his friend plus a few mementos.
His owner knows that in the future he'll get another dog, but is re-thinking the breed. Wallace was a hand-full based on his size, and near the end it was a team effort to handle him. Not to mention the yearly interior painting that took place, based on the volume of drool that Wallace produced! Despite these minor details, Wallace was a pampered pooch who shared a bed with his owner and one of the cats, owned the couch and was loved by all.
The neighborhood is planning a memorial garden filled with mums this fall in Wallace's memory.
RIP big boy.