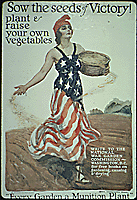 An ash scattering experience shared by one of our field reporters.
Last weekend, all of the family descended upon the M. residence for a very special ceremony. My room mate, recently lost his father, a veteran of the Battle of Midway nearly died two or three times during the attack with various injuries.
5 generations of family came to do the scattering of the ashes. The deceased wanted his ashes spread on Pine Mountain and near his boyhood home.
My main "job" was to get the barbecue going.
Then it was time for the first part of the ceremony. We all went out into the yard, and about 50 of us were handed a small sheet of paper with the lyrics "The Ties that Bind." After some minor confusion, we all sang the song (well, we all tried to sing it…) in a circle with our hands joined.
After the hymn, words were said, and then a cigar box was brought out. In this box resided about 30 Ziplock bags full of the soldier's ashes. Starting in a counterclockwise rotation, the ashes were being handed out to family members.
I began to feel very uncomfortable I've never even held the ashes of one of my own loved ones, and I had only met this man once and barely spoke with him. I took my bag, respectfully. I had committed for the moment. In my heart, though, it felt wrong.
I went and spoke to a family member about it, and he took the ashes from me. I remember staring at them the color the fragments of bone there it seemed so surreal I was holding the sundry earthly remains of this person. He would never hold me this way never help me up from a fall or discipline me with a strong hand. Never caress my face with love or guide my wrist with a fishing pole or baseball glove. I gave the man back to his family.
N. was supposed to be coming over around 12:00 to help with the yard and food and everything so, I must confess, I used this as part of my excuse, so I would not have to go to the mountain. I felt relieved but ashamed.
The cars got loaded and the caravan of ash-bearers left like a progression of pilgrims delivering the relics of some revered saint to a sacred sanctuary. I went inside and stirred baked beans and barbecue. I did laundry. N. never showed up.
The family returned, and we all ate, talked, and had a wonderful day. It really was a perfect day the weather, the congenial company, the ceremony, and the sense of belonging. I felt a part of something  no one went out of their way to make me feel this way  I just absorbed the entire situation.
I have to admit, though, that I feel a pang of guilt for not going to spread his ashes. It feels wrong either way; however, I think I could get over the spreading of them better than the alternative.
I will always wonder if I made the right decision or not. Did I let down a warrior? A veteran? Was there a reason I was suddenly holding the body of this man who had sired the 50 or so people in front of me?
Was part of my life's journey meant to end up going up that mountain and sending this flesh into the wind? Was I a coward? Did I just alienate myself from the tribe? I was called upon to participate in this ritual, and I refused. Still, someone else's hand emptied that small bag a hand of his child. Maybe I was right.
Comments:
I think we did the right thing. By not participating, we allowed a member of his immediate family to share extra time spreading around what was your share of the ashes. I talked to the family members after everything settled down. They were excited because now they have an excuse to go back to that mountain. They want to take us there, just the four of us, to share in something just as precious to them as the day they spread his ashes around.

You absolutely did the right thing. You listened to your gut, first of all. I have spread the ashes of one loved one and will be doing so again soon (my sister has the ashes). I won't get into it here, but spreading ashes is definitely an experience I could do without. I would have done the exact same thing in your place. Maybe I'll blog about spreading ashes. Not soon though. I'm telling ya, it's pretty heavy. By the way, if it had been "part of your life's journey" to go up to that mountain, it would have happened. But it didn't, so it wasn't. Take it easy.