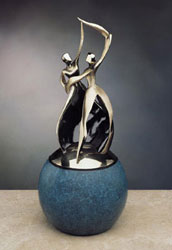 Who knew that the Dancing With the Stars finale would be so controversial? Dancing around all the challenges of life can either be a seamless side step  or a herky jerky spasm.  My wish for you today is nothing but smooth moves.
Urn Garden is pleased to represent an American artist who has created a beautiful keepsake urn that depicts the dance. The BIG dance. The one that counts. Dance of Life Keepsake Urn is sculpted and cast in solid brass and stands on it's own as a work of art.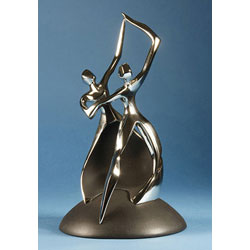 Dance of Life urn is also available in a double capacity size as a companion urn.