Today's post began as a short look at purple urns, in keeping with this month's focus on the astrological sign Pisces, and the birthstone associated with February, the amethyst.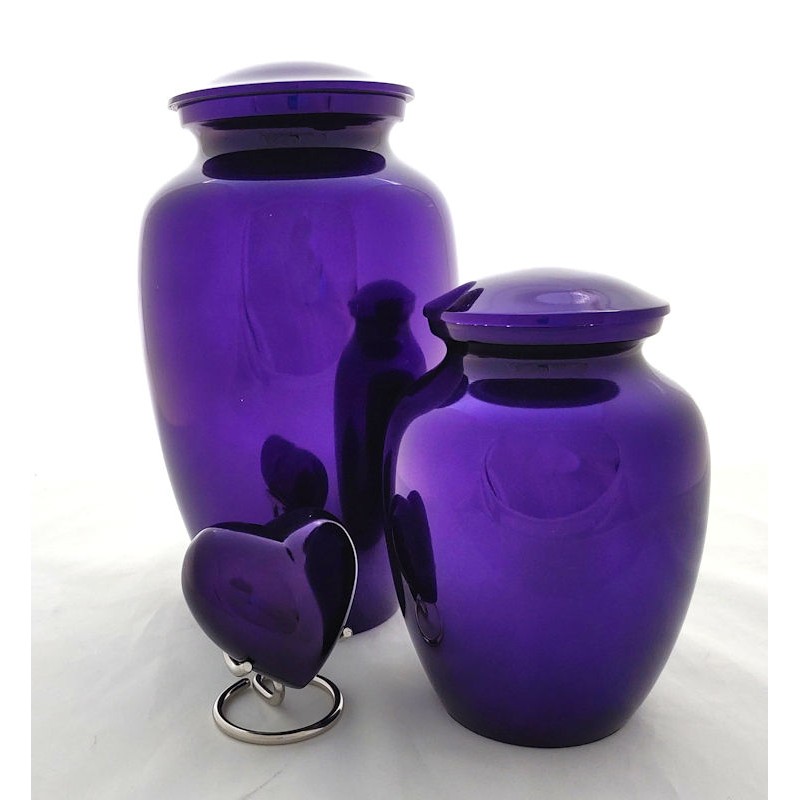 But, I left something out in the most recent post. One online source, Astrology-Zodiac-Signs.com, declares the colors associated with Pisces go well beyond the pure deep purple of the amethyst; listing "mauve, lilac, violet, and sea green" (source). This opens up our selection options considerably.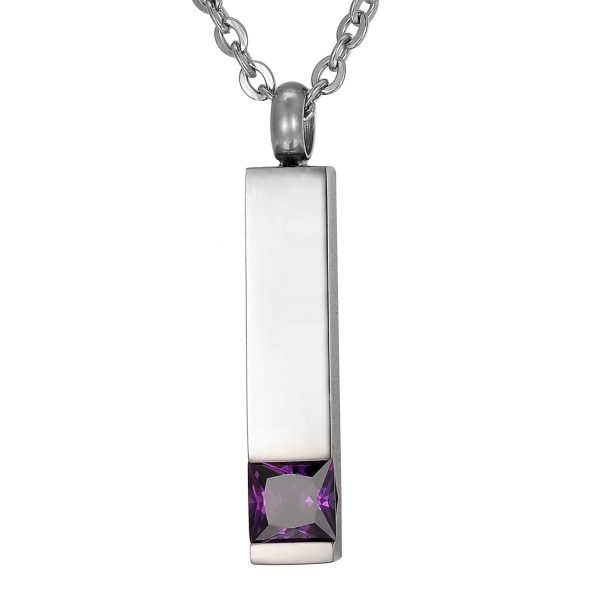 Purple Cremation Urn Necklace
This lovely pendant is actually a vial for ashes. I love the modern styling of the Cremation Urn Pendant with Purple Stone, with its subtle touch of purple. I think it's both understated and very 'classy.' It's a grand companion to this next full-sized purple urn.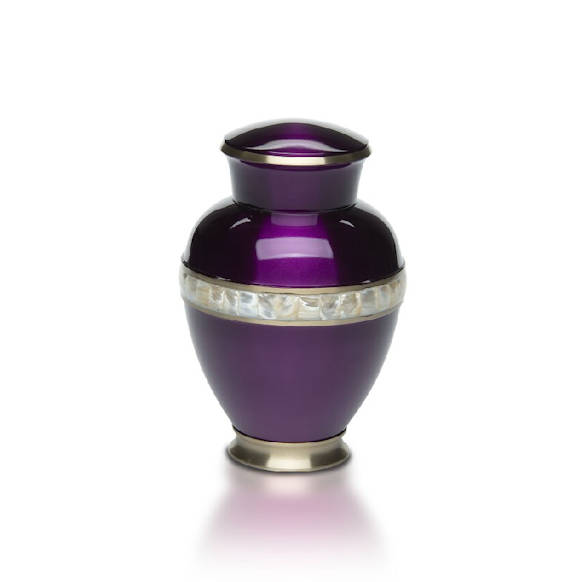 The Purple Mother of Pearl Urn is a rich, dark purple with inlaid mother of pearl chips as a decorative trim. It brings to mind the words of artist Amira, Queen of Creativity: "Purple is the color of royalties. It stands for luxury, wealth and sophistication. It is also the color of passion, romance and sensitivity" (source).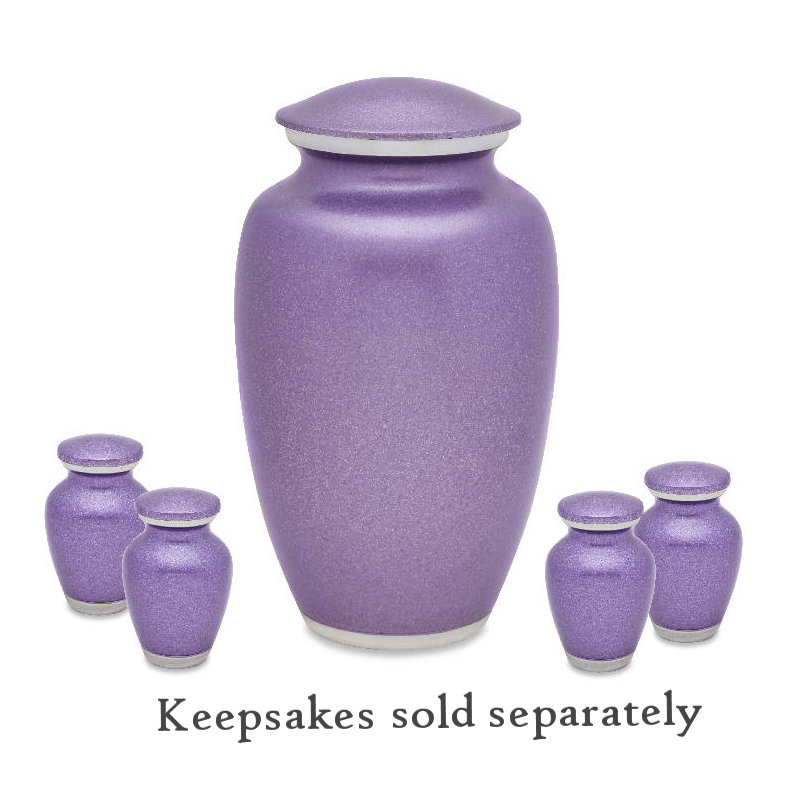 If purple is too strong a color for you, consider these two matching urns The Lavender Mist Urn, and its companion keepsake urn, the Lavender Mist Mini-Urn. How subtle the color; and the classic styling is very pleasing to the eye and it engraves beautifully.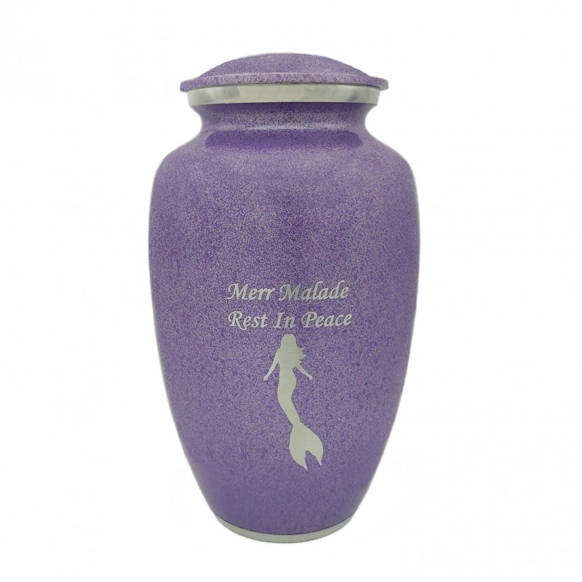 Let's Not Forget Green Urns
One of our clients was on the hunt for a green and gold urn to honor her departed husband and his love for the Portland Timbers.
This beauty is the style that spoke to her, and although she was planning a memorial service, she was willing to wait for the urn.
Venturing into the realm of 'sea green', there's the stunning Green Sea Breeze Cremation Urn. Hand-crafted in America by a master potter; the urn measures approximately 7.5-8.5″ high and 7.5-8.5″ wide.
If you love the styling, but want to stay in the purple spectrum, you'll be delighted to know this urn is also available in a lovely shade of lavender.
This post offers just a smattering of the dozens of purple urns in the Urn Garden Collection. I suggest using the search bar on the homepage to discover the others. Just type in "purple" and the dropdown box will deliver its suggestions.
Next week begins a new month – and spring inches closer. I see signs of its arrival in the faces of the daffodils and the swollen buds on the Japanese maple by my front door. All I need do now is to be patient…and watch the falling rain. Enjoy this time of transition!