As I mentioned in our previous post, today Lenette and I are putting attention on complaints about Amazon. We're also looking at Walmart reviews to see what their customers are saying. Some stories we'll share come directly from Urn Garden customers who turned to us after a disappointing (or downright disastrous) transaction with one or the other company. What's the point? Ultimately, we're going to give you 5 reasons why you should think twice (okay, three times) before buying a cremation urn from either venue.
First, a Few Complaints about Amazon
I headed over to Consumer Affairs to see what I could see, and discovered comments like these: Marc called his experienced with Amazon "absolutely awful" (1/19/19).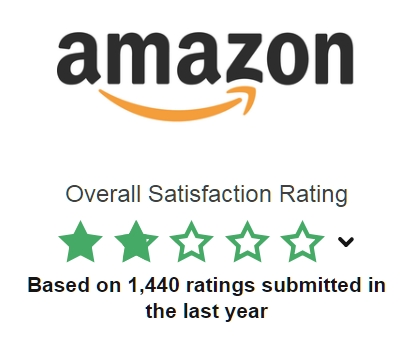 On the very same day, Sarah also voiced her disappointment: "In the last few months, Amazon has begun delaying 2 day orders to up to a week with no explanation. I have also started receiving wrong items, which never happened in the previous 19 years, and poorly packed damaged items." And Nadia 'nailed it' in her remarks, made just one day earlier: "Amazon's customer support is ZERO stars right now. No one seems to care about you" . With comments like those, it's no surprise the company was awarded just two stars!
Kim's Sad Story
A dear friend of mine ordered a cremation urn from Amazon. Her sister had died in Florida and it was a gift to her niece, presented in honor of her mother (who had recently died). Then the most recent hurricane struck, destroying their home and postponing the memorial service indefinitely. Now living in one room studio, acting as a full-time caregiver for her terminally-ill father, her niece waited for the package to arrive. When it finally came, and it was the wrong one. It was emotionally the "last straw" for this young woman. It took many back and forth emails with the Amazon seller to rectify the problem. That's another factor about Amazon; you're not always doing business with the company itself.
Let's Look at Amazon Customer Satisfaction Statistics
A lot of people realize a statistic isn't always a reliable indicator. Still, I think this graph, detailing the rise and fall in the number of satisfied Amazon customers from 2000-2017 is of value to us (source). Although it looks dire, you should know at its very lowest point, in 2015, customer satisfaction with Amazon was still rather high (83%). At the highest, it was 88%; certainly, the earlier comments tell us how the other 12% feel.
Overall, Walmart's stats for the same time period are far less "up and down;" but their numbers are lower, ranging from 67% to 72% (source). With that said, let's look at some complaints about Walmart, again from the Consumer Affairs website.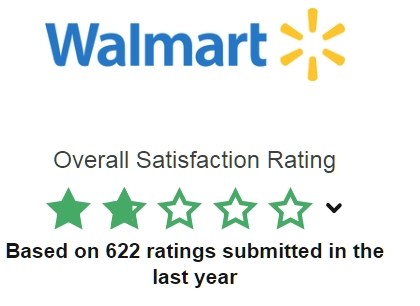 Negative Walmart Reviews
Mark had this to say about doing business with Walmart online: "Had to wait ten days for online order and the screen was shattered upon arrival. Another seven days until the replacement arrives, as they would not expedite the order. Unbelievable. My previous order was a table which also arrived damaged. Lesson learned." Another fellow, Nitin, sadly wrote, "I had never imagined I'd be writing this but this is the first time I am so disappointed in your customer service." And Teresa was succulent when she wrote, "It was the worst experience I have ever had" . As with Amazon, overall, Walmart earned just two stars.
Let's Hear from Some Urn Garden Customers
We get calls every month from customers who have ordered on both of the above mentioned venues who have run into a snag with the seller and need an immediate resolution. It takes time to resolve claims on Amazon, Ebay, and Wal-Mart, you can't speak directly to the seller.  In the mean time, they seek us out to fulfill the request. Yes, it means they'll have to buy another urn, but they can be assured that whether you call, email, or text, we'll answer questions and stand behind the purchase.
I know people are more likely to leave complaints that praise; social review sites prove that 'hands down.' That's why it's so special when people take the time to leave positive remarks like these:
"We received the white cardinal urn we ordered this past Saturday. I would like to thank you for the prompt delivery and also note that the urn is beautiful and the engraving is correct and beautifully done." Joanne C., New York
"This urn was exactly what we were looking for. It's absolutely beautiful. Great quality. The service was great too. It arrived quickly and in great condition. Thank you." Jessica D., Maine
"We searched several sites for an urn for our son's ashes and when we found this one we knew it was the one we wanted. It was out of stock so we called the wonderful and always helpful folks at Urn Garden and they explained the situation, that they expected to get more of them from the supplier but didn't know exactly when. They put us on a waiting list and assured us that they would call us when they received them. It took over 3 months but it was definitely worth the wait. The Urn is beautiful, better than the pictures, and the engraving is excellent. Note that they'll work with you if you have special requests – just call them. They far exceeded my expectations. I wish all my business dealings could be with people like these." Thomas, North Carolina
"Urn is beautiful exactly what we wanted. Service was amazing, very professional, exceeded expectations." Bob B., Arizona
Now; on to the crux of this post.
5 Reasons Why You Should Reconsider Buying a Cremation Urn from Amazon or Walmart.
1. Neither company claims to be experts – about anything. They are the 21st century equivalent of the 'general store' of the 19th century. (Their specialization is to be unspecialized.) You really need someone who knows 'cremation urns' literally inside and out'. That describes Urn Garden to a "T": we can tell you exactly what you need to know to make the right decision the first time.
2. The selection and purchase of a cremation urn for a loved one's ashes is decidedly emotional. Decisions are easier when you get empowering, personal customer support –the kind our small company gives our customers. I'll let you in on a secret: when you call Urn Garden, you'll actually speak to a human! Because we answer the phone! Customers are often surprised by this, and even more so when we return phone messages! We understand how important such personal support can be during this tough time.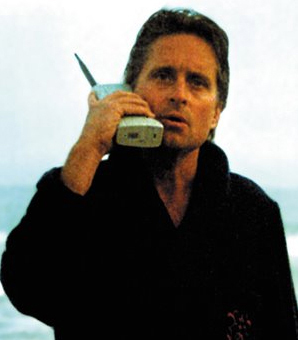 3. The high volume of orders Amazon receives each day creates ample opportunity for mistakes and delivery delays. For example, on Prime Day, 2016, over 600 orders came in every second. If you do the math (60 minutes 60 seconds) x 600 (orders) = 2,160, 000 total orders in a 24-hour period. With numbers like that, there are bound to be mix-ups. Despite the emotionally-laden quality of your purchase, your order is no more important to them than anyone else's order. You are, in effect, just one person in a very large crowd – how can you expect to get personal, mistake-free service? You can't. The same is, of course, true for Walmart, albeit to a lesser degree. (Those complaints shared earlier prove the point.)
4. We've been conditioned to think of Amazon first. Okay, I'm talking from personal experience; whenever I need something, I head over to Amazon before I go anywhere else online. Thanks to the Amazon Effect, there are fewer and fewer online –and offline– retailers to turn to! In effect, we're limiting ourselves to shopping at one place (or maybe two). Break free of the limitation – you'll most likely find dozens of alternatives (like Urn Garden) which will suit your personal needs.
5. In buying from Amazon you're contributing to the erosion of the marketplace and adding billions of dollars to their unbelievably large coffers. In September of last year, Amazon joined Apple in surpassing a milestone, albeit briefly: each was valued at 1 $ Trillion. (That's a whole lot of zeros: 1,000,000,000,000, or 1 thousand billion.) Not to mention, the owner of Amazon, Jeff Bezos, is the richest man in the world, and is said to increase his net worth by $10 Billion each month. I don't know about you, but I no longer want to contribute to his wealth and influence. In truth, the overall intrusiveness of the company into our lives, its power to change the retail dynamics of a community, are both beginning to scare me. (If you're curious, Walmart certainly isn't Amazon in terms of value, but the net worth of the Walton family is still impressive: a mere $140 billion, as of late, 2017).
Due to their respective popularity, the two online venues are frequently compared, as Dennis Green did in his August, 2018 Business Insider article bearing the cumbersome title of "I ordered the same items from Amazon and Walmart to see which site does it better — and they both had major flaws." That says it all, I think.
For Me, It's Time to Do Things Differently
I'll admit, I've shopped in a Walmart only once –at the behest of a friend I was visiting. And I've never shopped with them online (and don't plan to start). The same isn't true with Amazon; I've been shopping there for years. It was my "go-to" online store – I loved so many things about Amazon, but I've made a promise to myself: this year, I'll seek out those smaller, more personal shopping venues first I owe it to the entrepreneurs and small business owners who really drive the country forward.
On the flip side, Lenette from Urn Garden, often shops at Walmart, not out of love, but convenience, and considers them "local" business in a sense, as the store headquarters are located a couple of hours from our warehouse in Missouri. The ease of online ordering, whichever platform you prefer to shop on, is undeniable. Choose wisely when making a time sensitive, expensive, or an unfamiliar purchase online, these items often require an added level of service that may not be available where you're shopping.
Sources:
www.consumeraffairs.com
www.statista.com
www.inc.com
www.investopedia.com
www.businessinsider.com