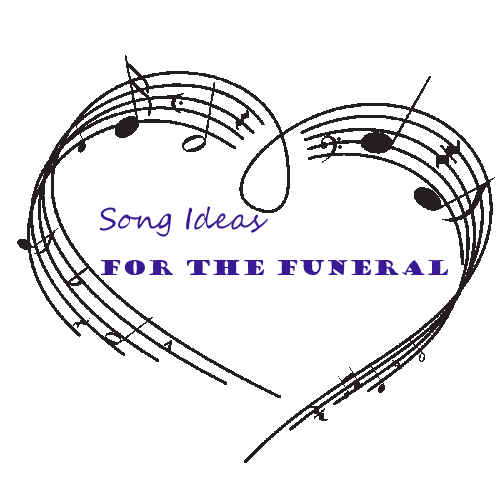 Continuing our series on music selection for the funeral or celebration of life, we've got 5 more choices for you to consider.  Usually, the music at a memorial service is just 2-3 selections max. Sometimes at the visitation, there may be tunes playing softly in the background. If your loved one did not already have music picked out of a favorite song, see if any of these samples would apply.
The first one is from the movie soundtrack of Next of Kin, an 80s release starring Patrick Swayze. The song "Brother to Brother" kind of flew under the radar, but is actually an uplifting message that has a Scottish or Celtic lilt with the bag pipe intro.
Despite the title, this song could be used to pay tribute to a mother, daughter, sister, or any member of the family. Written by Fred Knobloch and performed by Gregg Allman and Lorrie Gates. Lyrics are below.
Each of us enters this world on our own
bonder together by forces unknown
first we crawl and then stumble
then learn how to run
one day we find ourselves running for home
Brother to brother
father to son
mother and daughter
together as one
Fight all our battles
make our amends
shoulder to shoulder
until the end
We walk through this world one step at a time
making our mark
towing the line
and we'll pass from this world
old ageless and young
standing in judgement we'll see what we've done
Brother to brother
father to son
mother and daughter
together as one
fight all our battles
make our amends
shoulder to shoulder
until the end.
Most know that Lynyrd Skynyrd's  "Free Bird" was written as a tribute to Gregg Allman's brother, Duane. But another hit that was penned to honor a brother lost too soon, is Vince Gill's "Rest High on That Mountain". Gill performed an emotional version of this song at country legend George Jones' funeral. Despite the pain and grief, Gill got through it and as the camera panned the mourners, there wasn't a dry eye in the house.
A recent discovery that would be fitting for a dear mother or grandmother, is Beth Hart's "This One's for You Mama", Beth has had her struggles and I'm sure this song was a way to honor her mother's love and support through a difficult journey.
You will have to click over to YouTube to watch it. https://www.youtube.com/watch?v=QnbDIgQLQwI
Another movie soundtrack that I feel has probably been played at a more than a few funerals in the last couple of years is Wiz Khalifa, "See You Again" from Fast and Furious 7.
Finally, a personal favorite that is on my daily play list and could be considered a life song is "Soul Shine" written by Warren Haynes. There are many great versions out there by various artists, but this acoustic version performed by Warren is inspiring and would be a nice uplifting message to play at a memorial service or visitation.
We've got a few more in the hopper that we'll roll out later, but would be interested in hearing what music you've picked to honor your loved one.
Earlier posts on funeral music:
Song Ideas for Music at the Funeral