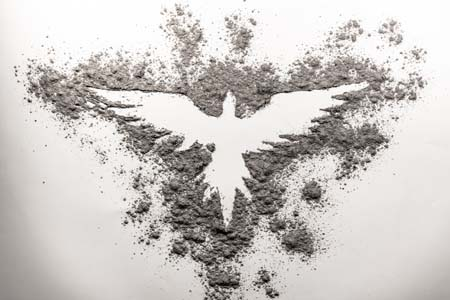 When Lenette chose 'beauty from the ashes" as this year's theme; I went prowling around the Internet looking for a great quotation to use in this introduction. Being the treasure trove it is, I found one – from The Road, by Cormac McCarthy (Source):
"All things of grace and beauty such that one holds them to one's heart have a common provenance in pain. Their birth in grief and ashes." 
It took Lenette to tell me about the related Biblical verse (I've only read the Good Book once – about 50 years ago!) Here's what she shared:
"To appoint unto them that mourn in Zion, to give unto them beauty for ashes, the oil of joy for mourning, the garment of praise for the spirit of heaviness, that they might be called trees of righteousness, the planting of the Lord, that He might be glorified." (Isaiah 61:3–King James 21)
With those words ringing in our ears (so to speak), let's take a moment here in the midst of winter to talk about the beauty of white cremation urns. I chose urns of this color for a specific reason: a white urn would make an ideal component of a memorial shrine. These personal shrines were the focus last week: DIY Memorials: How to Make a Memorial Shrine.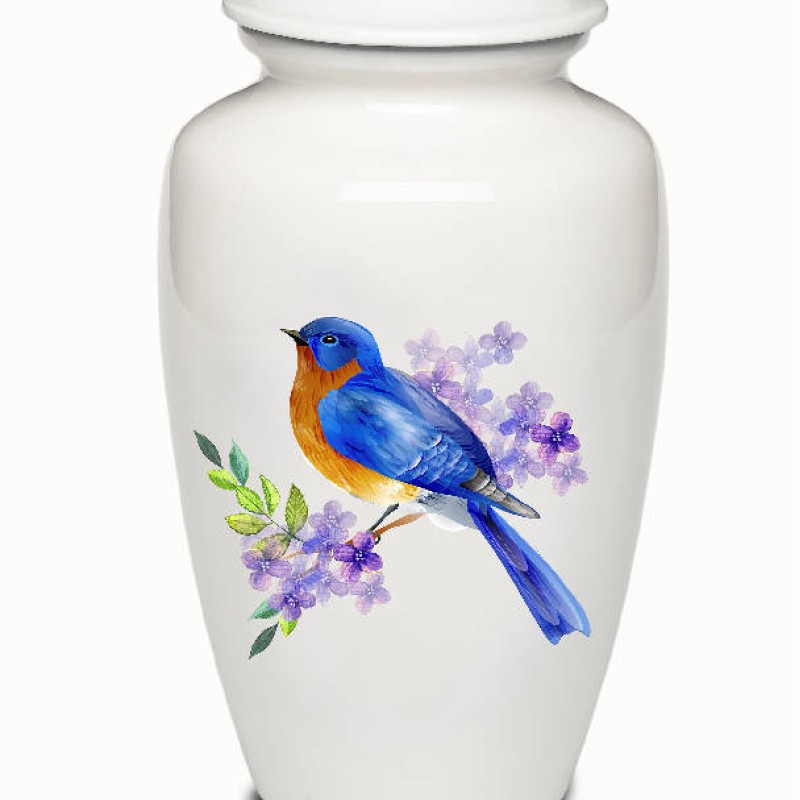 Why white? According to Bourne Creative, white is an "inherently positive color…associated with purity, virginity, innocence, light, goodness, heaven, safety, brilliance, illumination, understanding, cleanliness, faith, beginnings, sterility, spirituality, possibility, humility, sincerity, protection, softness, and perfection."
That's quite a list of attributes–all of which are appropriate for our conversation about white cremation urns. One of my personal favorites here at Urn Garden is the White Pure Heart Urn. This is a medium size that can be used for humans or pets and works well for families that are dividing the ashes to share or scatter.
But there are other lovely white cremation urns which may be more suitable for the ashes of your loved one, such as the White Pearl Cremation Urn.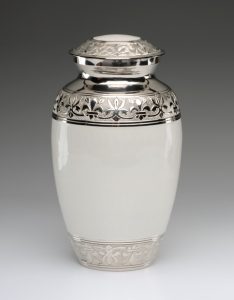 Let's be honest: what I like doesn't matter! If the idea of a white cremation urn appeals to you, be sure to check out the others in our Winter White Collection. Traditional vase shape, boxes, and even mini sizes that store a token amount of ashes are available in snow white.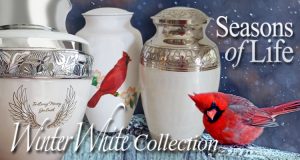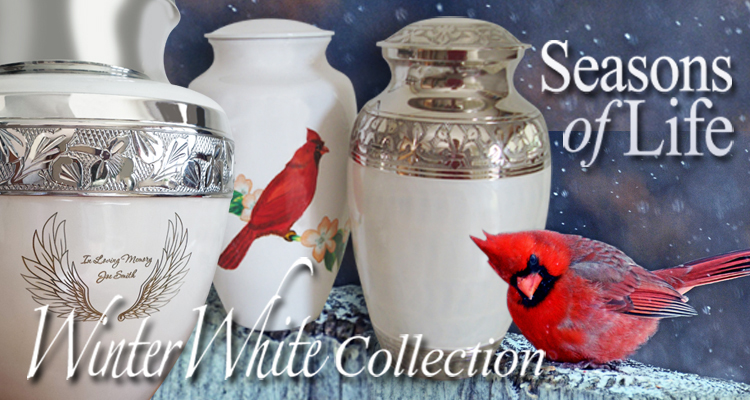 One more thing…
I suppose the phrase "beauty from the ashes" could also call to mind the age-old myth of the stunningly beautiful Phoenix, rising from the ashes. You know the one – everyone does.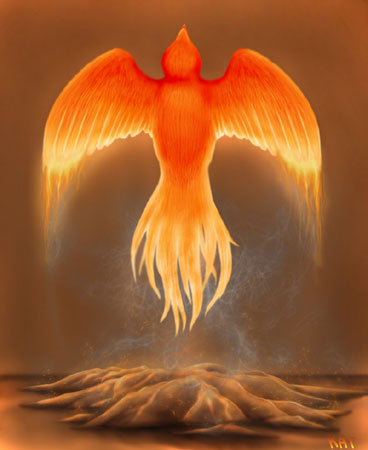 A large bird, known as a Phoenix, "gets new life by arising from the ashes of its predecessor. According to some sources, the phoenix dies in a show of flames and combustion, although there are other sources that claim that the legendary bird dies and simply decomposes before being born again." (Source)
Why is this myth so enduring? Heather Schumaker told readers of "The Phoenix Through the Ages" it's widespread popularity is due to a collective 'hope for rebirth': a sentiment well-suited as a motivator for selecting a white cremation urn in which to safe-keep the ashes of a loved one.