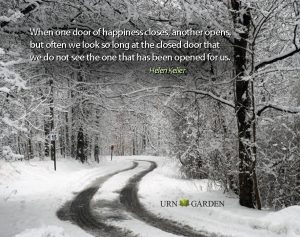 We're going to have a little fun this winter, looking back at the most-read, most-appreciated Urn Garden posts of the past few years. Today, we'll revisit the most popular post of the year just past, 2017: "Twelve Ways to Celebrate a Loved One's Death Anniversary". (If you've not yet read it, feel free to click through to the post now, before going any further with this follow-up post.)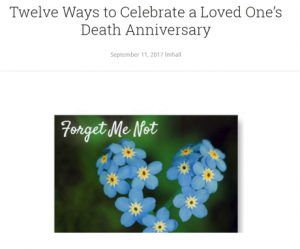 One of my favorite parts of the post is the section about Victorian life and death – the time when death anniversaries became a focus of attention. It's always fun to explore the roots of our current funeral-related practices. If you agree, another fascinating book on the subject is The Victorian Book of the Dead, by Chris Woodyard, illustrated by Jessica Wiesel. It's less academic than the book mentioned in the 2017 post, Death in the Victorian Family and somewhat humorous in its presentation. Okay, enough of all that –at least for now. We may return to the Victorians later in the year, so stay tuned!
Are you curious about why it's important to celebrate a loved one's death anniversary (maybe celebrate is the wrong word; "acknowledge" might be better); here's what you need to know:
"Taking the time to honor a loved one's death anniversary is about reconnecting and reaffirming our on-going relationship with the deceased. Another part of acknowledging the anniversary of a death involves psychologically "reframing" the day; taking it from a day of extreme, often unrelievable, sadness to one where we're eased into a mindset of acceptance and–in time–gratitude."
If you've not read the most popular post for 2017, do so now. I'm sure you'll find at least one meaningful way to acknowledge a loved one's death anniversary. In fact, it might be hard to choose which one you like best! (What's my favorite? It's hard to say; but today, I'm drawn to the very first idea:
"Take the day to listen to your loved one's favorite music, watch his or her favorite movies, and enjoy his or her favorite foods." I'd even add to that: Read one of their favorite books."
It doesn't matter if yours is a private 'celebration' like this one; or a more public one, such as participating in a find-a-cure event. Planning something special for a loved one's death anniversary keeps their memory very much alive in your heart and mind.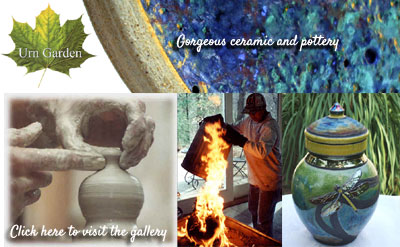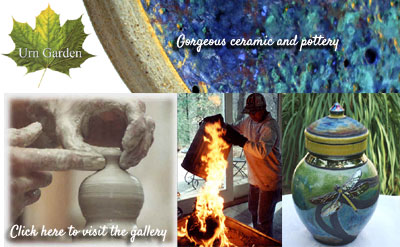 One last thing: another of my very favorite posts for 2017 is a profile of two Urn Garden creatives, "Expertly Hand-Crafted Raku Urns Made in the USA". I love seeing how our hand-crafted urns are made and see how much love goes into each unique urn. Check it out!