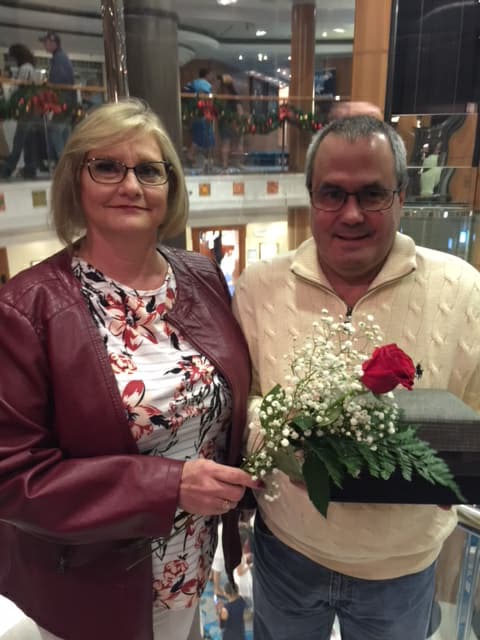 Hyler and Pam Cooper are experienced cruisers and this year they rang in the new year on a Norwegian cruise ship headed for the Bahamas. This trip was a little different from past vacations; this year the couple performed an ash scattering ceremony while at sea. Not just one set of ashes, there were two. Hyler's brother Rob died suddenly in 2016 at the age of 58. When they went to California to clean out his place and collect his personal belongings they discovered the ashes of Rob's partner, Juan who died 10 years earlier.
According to Pam, "Both Rob and Juan were conscious of our earth's environment and had made the decision to be cremated."
"Rob shared with me during one of our talks, that he regretted that he and Juan didn't get to take a cruise together.  Hyler and I loved sailing the Caribbean and we knew that Juan and Rob would have loved it too. We discussed it and made the decision that we could give Juan and Rob their cruise and let them spend eternity together in a warm tropical place."
Pam did contact Juan's family to make sure that it was ok to carry out this plan. Next she contacted Norwegian:
"First, I sent an email to Norwegian and asked if they would accommodate scattering of ashes.  They emailed me back and told me that scattering of ashes was a common request and they often helped people with this type of request.  There are certain restrictions."
The remains must be in a biodegradable receptacle
Dispersion has to take place in International waters.
The environmental officer of the ship must be present.
"My next thought was, 'How do I get the ashes to the ship?'  I went to my airline carrier and typed "human remains" in the search box.  It specified that human remains can travel in carry-on if there is no metal surrounding the ashes. Otherwise they must be packed into checked baggage.  We chose to pack the remains in our checked baggage.  They added about 20 pounds to the weight of our suitcase."
"I did have to open the containers from the funeral home before we left our home in Dallas to see how the remains were packaged.  Both were inside of a sealed container with a plastic bag holding the contents. They traveled in those bags inside a plastic container for the trip."
A service of this nature absolutely has to be cleared by the cruise line. Pam says, "The cruise line was very sensitive to our feelings. They provided a covered table at the back of the ship.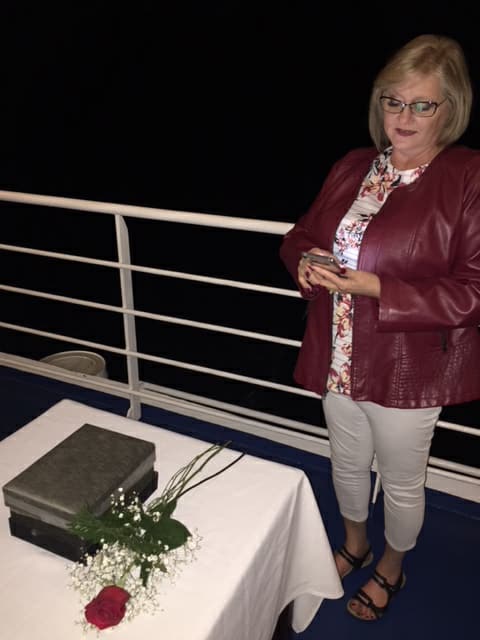 Two of the ship's officers attended along with my brother and sister in-law. We read a poem, said our farewells and then dropped the box into the ocean."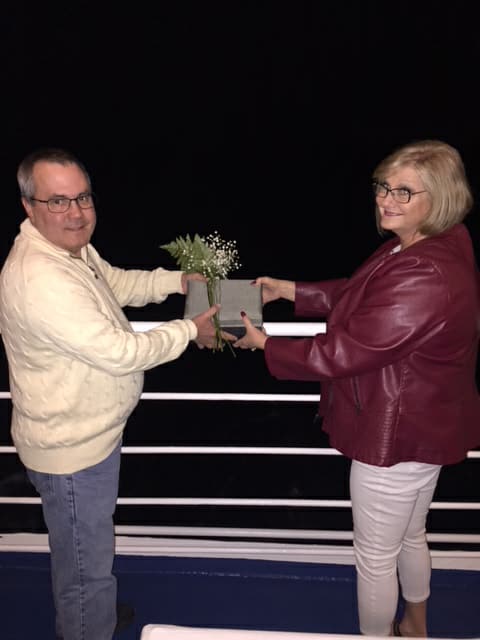 The cruise line provides a certificate that provides:
Name(s) of the Departed
Name of the Ship
Date of the Memorial
Time of the Memorial
Position
Latitude
Longitude
Distance from shore
Depth of the water
Prior to this ceremony, Hyler and Pam had a funeral and celebration of life for Rob in California, where he resided. The memorial service at sea was a beautiful send off. Thanks to Hyler and Pam sharing their story.