This past summer we've been reading and watching a lot of rock n roll biographies and documentaries. As so many of our favorite and influential artists are dying, we're rediscovering some of this music that has stood the test of time.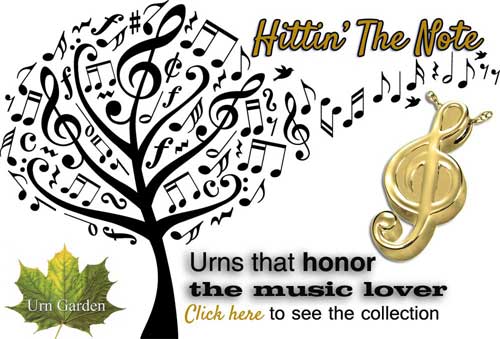 In the last post we mentioned that we are launching a music memorial urn collection called Hittin' the Note.  The first piece we designed is Music on Wind Cremation Urn. Elegant white with a musical tree with notes blowing on the wind. This style can be personalized with your loved one's name, dates, or a brief verse.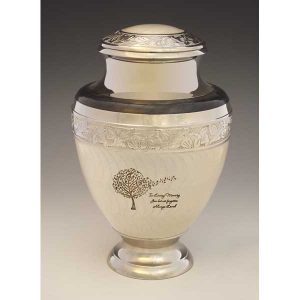 For people that want a small keepsake can create a small memorial that will stay close to the heart with musical note cremation jewelry. You can wear as a pendant or charm. If you are using this as storage for cremated ashes, this particular piece will only hold a trace amount. This one can be engraved with a name, too.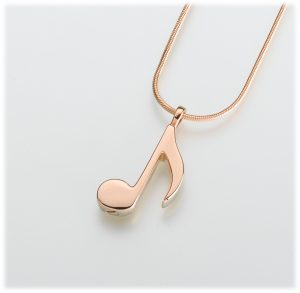 This particular style is made in the USA and ships directly from our jeweler. Another American artist that we work has created a guitar urn that we've collaborated on a few times. Customers have been creative with the messaging on this one.  Because this one is hand made and taking customization into consideration, the guitar takes a couple of weeks to produce. It's high fired ceramic and can be mounted on the wall if desired. It will be well packed and insured when it starts the journey to you.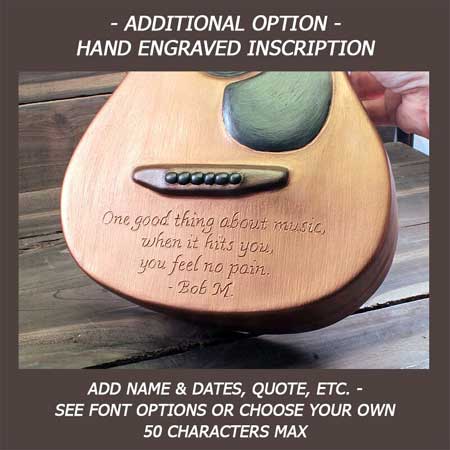 The guitar pick ash pendants are another popular option to create a small memorial. Available in high quality silver or gold plate, they can also be engraved. The example below is show with engraving on the back.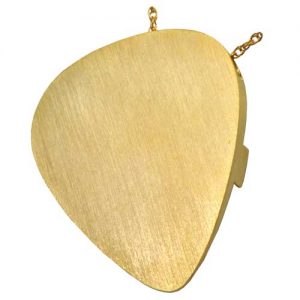 We'll have other styles that will honor the musician or music lover that we'll be talking about soon!