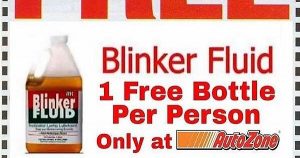 Customers often will call regarding discount codes that they find on bogus coupon sites that will not work when used on our website urngarden.com. The codes turn out to be invalid and will not deliver the 35-65% discount that was advertised. The problem with these fake codes is that they are not authorized by us and are totally illegitimate. They are guaranteed NOT to work!These coupon sites look legit and offer huge savings and deals, but often use spam techniques and if you look closely and read the full text it often says "this site has no special offers or savings" and then encourages you to enter your email and other personal information to get notifications for upcoming deals. Don't do it! Other tactics include redirecting you to other undesirable sites where the only person who makes money is the site creator who probably resides in China, Nigeria, or India.
It's a waste of time and frustrating for the consumer. Even without a coupon, we can offer you 50% or more savings when you buy from us, we'll ship it fast and free, and you'll be supporting small American owned family business. But if you really need a coupon, you can use TY15 to save a little more.
Big stores and retail chains like Lowes, Kohl's, Bed Bath and Beyond have been dealing with the counterfeit coupon phenomenon for the last couple of years. Now it's trickling down to smaller retailers. When customers call to inquire about these scams, we investigate and report the site, as it often violates Google's and Facebook's terms of service.
There are legitimate coupon sites out there and most are reserved for the big box stores. Do your homework and don't be so quick to click on offers that sound too good to be true. More information can be found in the articles below and will help you distinguish between a genuine offer and one that may be too good to be true.
Bogus Bed Bath & Beyond Coupon Goes Viral
The Rise of Coupon Scams Online